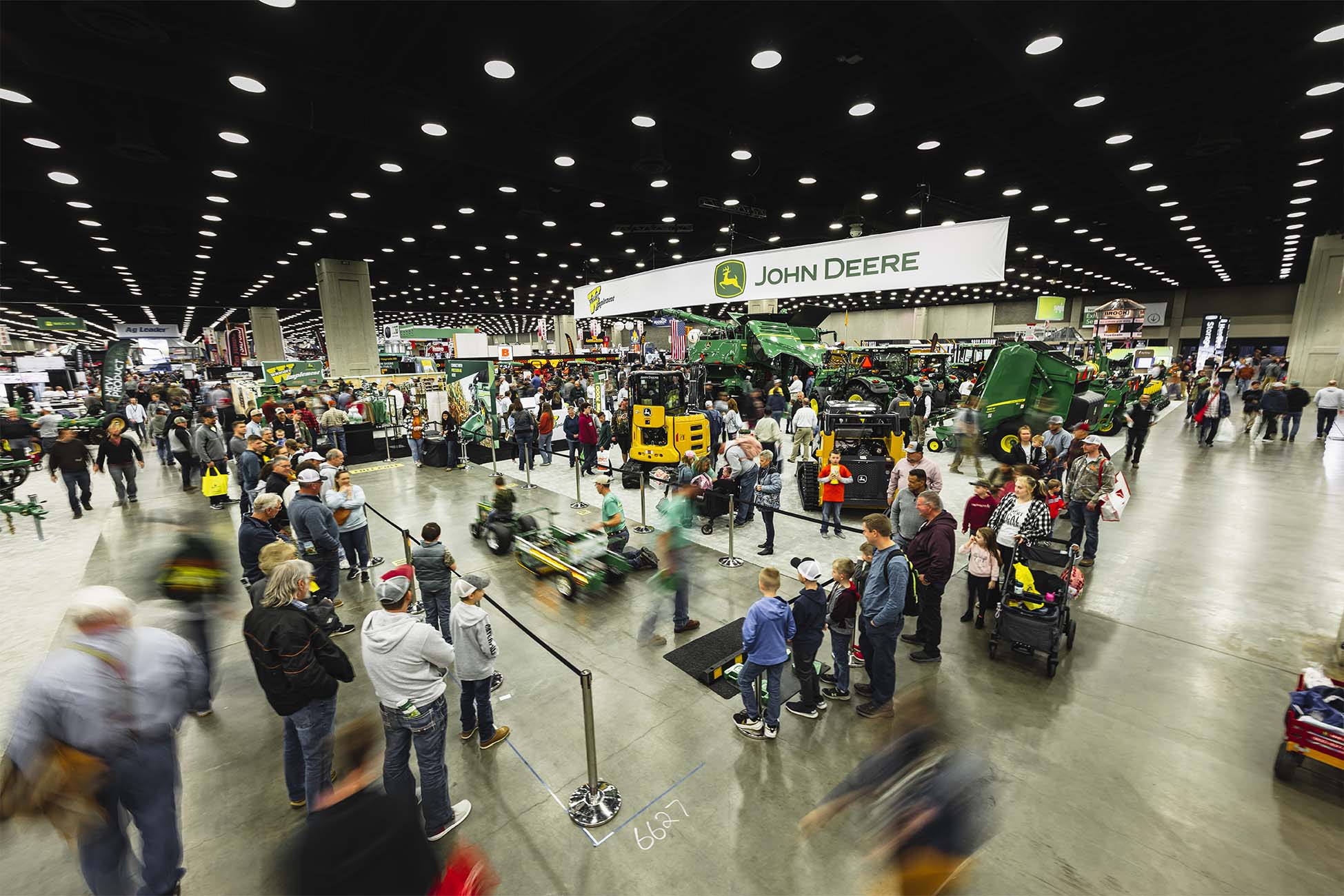 LOUISVILLE, Ky. — The 57th National Farm Machinery Show celebrated a successful event, wrapping up after four days of show-stopping unveilings, innovative seminars and the most up-to-date technology in the industry. The largest and most comprehensive indoor farm show in the country featured more than 900 exhibitor booths and 1.2 million s.f. of space.
The show welcomed attendees from around the globe, generating more than $23.1 million in estimated economic impact by filling local hotels and restaurants.
"This year's National Farm Machinery was a huge success. Innovative technology packed our sold-out exhibit halls where farmers could explore acres of the latest farm machinery. Our seminars offered education on some of the timeliest topics in the agriculture industry, including driverless tech, carbon credits and the current market. In addition, the Championship Tractor Pull presented by Syngenta attracted droves of fans from around the globe to watch the best of the best. Coming together each year to discuss the future of our industry is vital and we're proud the National Farm Machinery Show can play a role in that essential work," said David S. Beck, president and CEO of Kentucky Venues.
This year's show featured nearly two dozen seminars ranging from driverless technology to market trends. The Gift & Craft market featured over 65 booths selling tractor-branded merchandise, fashion accessories, children's toys, collectibles, and more.
The Championship Tractor Pull presented by Syngenta smashed attendance records dating back over 10 years. This included a sold-out Friday session, a sold-out Saturday evening finale, and a near-sellout session on Saturday at noon. Fans flooded Freedom Hall for five pulls, where nearly 200 of the world's top drivers competed for the title of Grand Champion and a share of $300,000 in prizes.
The National Farm Machinery Show and Championship Tractor Pull return next year, February 14-17, 2024, at the Kentucky Exposition Center.
For more information, visit www.farmmachineryshow.org.