LEXINGTON, Ky. — Bluegrass Care Navigators is pleased to announce board leadership and new members for 2023.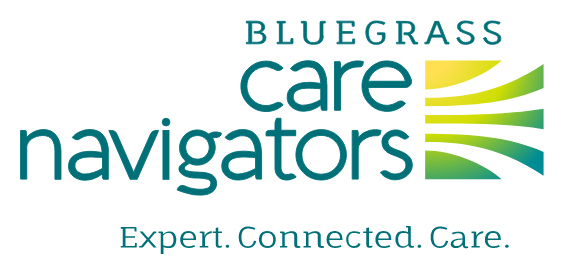 The nonprofit's slate of officers for 2023 includes David Brennen of the University of Kentucky, Chair; Mark Day of Bluegrass Airport, Vice Chair; Zach Moore of Traditional Bank, Treasurer; and Jennifer Madden, retired attorney, as Secretary.
Chairperson Brennen has served on the board since 2014. He also served as dean of the University of Kentucky J. David Rosenberg College of Law for over a decade. With decades of service as an educator, Brennen is considered an innovator in the field of nonprofit law as it relates to taxation. He has been a member of the Florida Bar – Tax Section, American Bar Association – Section of Taxation and the National Bar Association. In addition, he has served on several boards and held many special appointments, including leadership roles with the Council of the American Bar Association Section on Legal Education and Admission to the Bar, Southeast Association of Law Schools, and AccessLex.
The nonprofit agency also welcomed four new members to its governing board for 2023. Johnathan T. Davis, Joan Tyra, Lawrence W. Wetherby, III and Mark Meade began their three-year appointments this month.
Johnathan T. Davis comes to the board as the Managing Principal at JT Davis Asset Management. Davis has been a licensed member of the financial services community since 1992. Throughout his career, he has served in several capacities, including vice president and commercial lender with a Fortune 500 bank. While attending the University of Kentucky, Davis was a three-year letter winner with the UK Wildcat basketball team.
Joan Tyra, chief people officer at PepperPointe Partnerships, manages all aspects of human resources for the PepperPointe team and the practices it serves. Tyra and her team provide human resources and payroll services for over 1,000 employees and more than 150 dentists in Kentucky, New York and Virginia. With more than 26 years of experience managing the White, Greer & Maggard Orthodontics team, she has a track record of company growth while ensuring efficient processes and developing a healthy culture in which employees feel valued, develop company loyalty and achieve personal goals.
Lawrence W. Wetherby, III, senior business banker and vice president for commercial lending at Republic Bank, has 20 years of experience in the financial services industry. He served as an ombudsman for the county and city governments of the Commonwealth of Kentucky under Governor Paul Patton and the Lexington Management District under Lexington Mayor Linda Gorton. He is the past chair and current member of the Executive Board for Downtown Lexington Partnership and is on the board of directors for both Camp Horsin' Around and The Well.
Mark Meade, former senior vice president for shared services at NV5 Geospatial, brings over three decades of experience in the civil engineering, surveying and geospatial professions. He's published more than 100 technical articles in state, national and international professional journals and has taught more than 100 professional development courses to audiences across the globe. He was recently appointed to the National Geospatial Advisory Committee by the U.S. Secretary of the Interior, advising Congress on geospatial matters across all Federal agencies. He is an ECMO advisory and mentoring team member at the University of Kentucky Gill Heart Institute.
2023 Board Members include:
David Brennen, Chair
Mark Day, Vice Chair Zach Moore, Treasurer Jennifer Madden, Secretary Liz Fowler, President & CEO John Austin Anne Bolton Bo Cofield Johnathan T. Davis Laura Feltner Steve Fryman Amanda Henson Jeff Koonce Rhonda Love Mark Meade Ellen Miller Greg Milward Zachary Murray Ron Ring Robert Rosenstein David Royse Joan Tyra Lawrence W. Wetherby, III Richard Hopgood
To learn more about Bluegrass Care Navigators, call 855.492.0812 or visit www.bgcarenav.org.