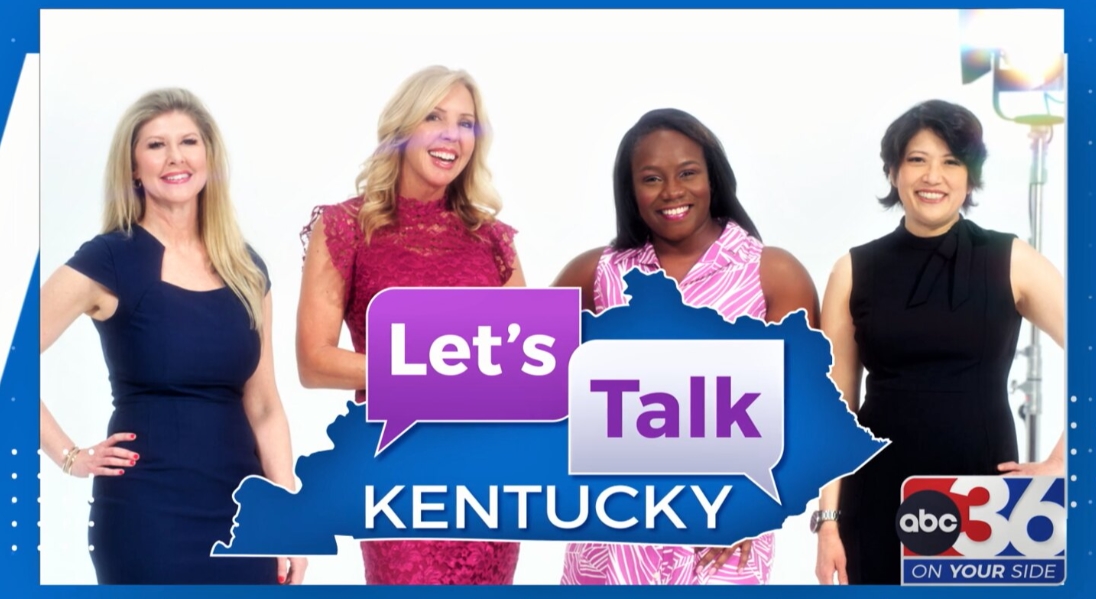 LEXINGTON, Ky. — ABC 36 News Director Miranda Combs announced the launch of a new lifestyle show similar to ABC's The View. Let's Talk Kentucky will debut on Monday, May 1 and air on weekdays at 12:30, following the ABC 36 News at Noon, High Noon.
The concept behind Let's Talk, Kentucky focuses on giving women in central Kentucky a platform to share their perspectives with the ABC36 viewing audience. The show will be the first for the market, with a mix of women from different cultures, backgrounds, and ideologies discussing the issues facing our region and how to meet those challenges together.
"It's a celebration of everything that makes Kentucky great," said Combs. "It's those conversations that everyone is talking about – and it's helping people find the solutions and tools to empower them to live their best life."
Let's Talk Kentucky will be hosted by an all-star panel of female journalists and influencers. Sherelle Roberts will lead the team. Roberts has turned steering topics and opening respectful, insightful, and influential dialog into an art form. She brings a diverse background, having previously served as a television reporter, public information officer for the Lexington Police Department, and public relations lead for the Cabinet for Public Protection. Sherelle is finishing her Ph.D. in political psychology at the University of Kentucky.
Joining Roberts is Lyssa High. High has been a longtime fixture and fan favorite at WTVQ. Lyssa is a television anchor, lifestyle show host, and co-anchor of ABC 36 News at Noon with her husband, Doug High.  Lyssa is a former Nashville singer/songwriter and mother of two wonderful special needs sons. She is also a longtime volunteer for Scott County Bluegrass Search and Rescue.
Additionally, Susan Mills will be coming on board, bringing a passion for making the Bluegrass a better place for all. Susan is the mother of an autistic child, writes children's books for those with special needs, and is a philanthropist, artist, and the wife of former UK basketball star Cameron Mills.
Rounding out the dynamic quartet is Kim Dixon. A renowned theatrical and commercial makeup artist, Dixon is a rock star in this space and sets the bar for her peers. Kim is an actor and owner of her commercial voiceover studio. She's married to actor Adam Luckey and is the mother of a trans son whom she's adopted as her own.
LTK will be broken into four segments, with the first two focusing on reactions and conversations about local issues, events, challenges, and tragedies around the Commonwealth. The second two segments will feature new guests daily to facilitate further conversations around important and meaningful topics such as women-run businesses, arts and entertainment, nonprofits, mental/physical health and wellbeing, life balance, and many more.
As the show evolves, viewers will see other community leaders and content experts fill in occasionally as guest hosts to add additional layers of dialog and engagement.