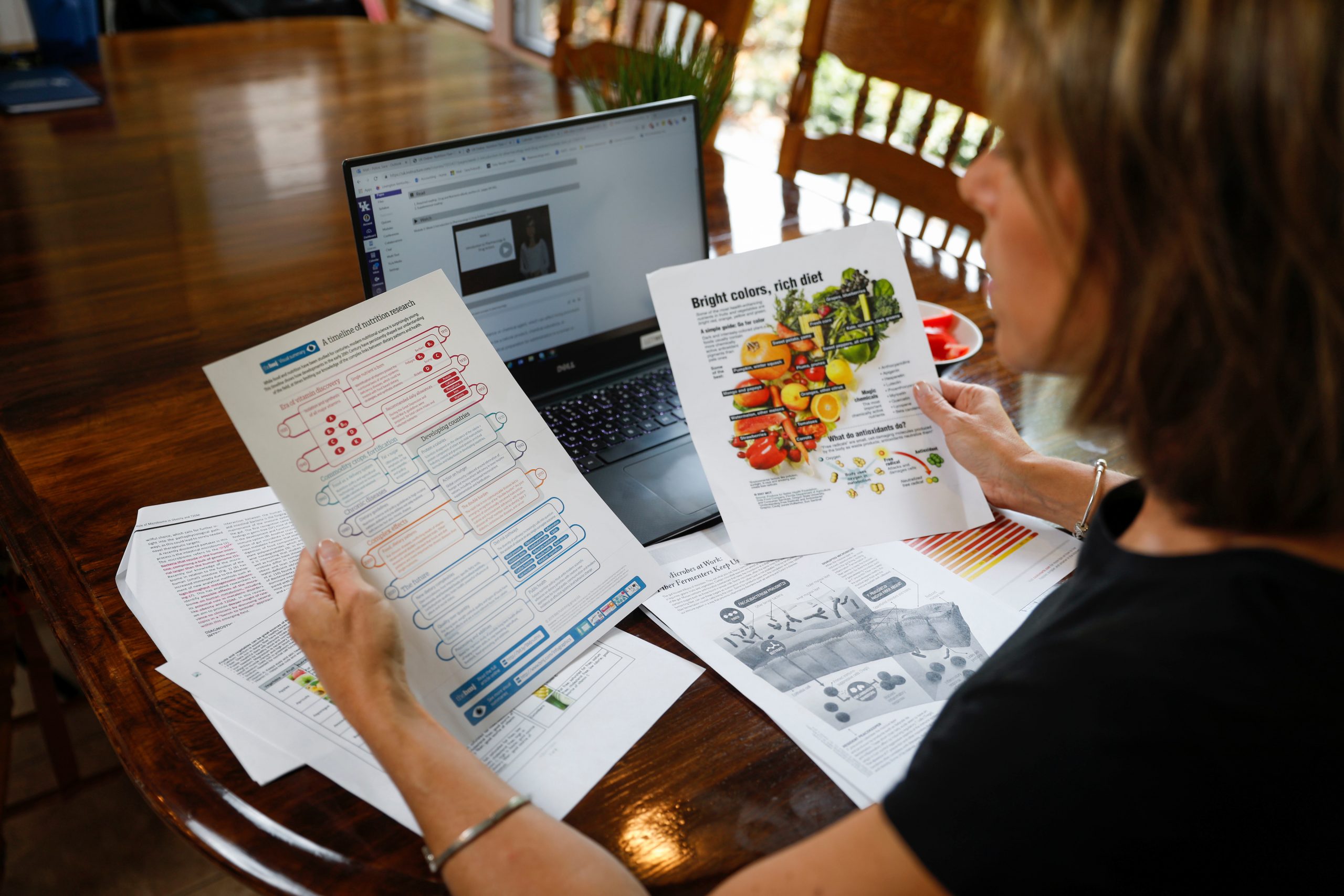 LEXINGTON, Ky. — The University of Kentucky announced the creation of a fully online, interdisciplinary Clinical Nutrition master's degree.
Housed within both the Colleges of Medicine and Health Sciences, the Master of Science in Nutritional Sciences will take only 18 months to complete, while preparing students for careers in health care, academia, education, wellness, and other nutrition-related fields.
"This 100 percent, online collaborative MSNS Clinical Nutrition program leverages nutrition expertise across clinical professionals within the UK Colleges of Medicine and Health Science," said Travis Thomas, PhD, RDN, CSSD, LD, FAND and the Thornton Distinguished Professor and Clinical Nutrition Program Director at the University of Kentucky's Athletic Training & Clinical Nutrition department. "The flexibility of the online format benefits practicing registered dietitians (RD) and other working health care professionals looking to advance their nutrition credentials."
The interdisciplinary program allows students to learn from experts in areas of clinical nutrition, culinary medicine and biomedical education. Students will interact with faculty who have diverse biomedical and clinical nutrition backgrounds, providing unique and interdisciplinary perspectives, and knowledge and skills to support graduate education and training.
"There is no 'busy' work in this curriculum; in fact, the teaching and learning activities embedded in the coursework are intentionally designed to promote engagement and meaningful interactions with classmates and instructors. We are thrilled to bring this program forward to an online audience," said Sara Police, PhD, Director of Nutritional Sciences Education in the Department of Pharmacology and Nutritional Sciences.
Interprofessional Education
One of the key distinctions of the program lies in its interprofessional education. Ten years ago, The American Journal of Clinical Nutrition cited the growing need for such instruction:
"Understanding and applying nutrition knowledge and skills to all aspects of health care are extremely important," the Journal read. "With obesity rates at an all-time high and the increasing prevalence of diabetes projected to cost the Federal government billions of dollars, the need for interprofessional nutrition education is paramount."
What Students will Learn
Upon completion of the MSNS in Clinical Nutrition, students will be able to demonstrate mastery of knowledge in Clinical Nutrition in the following four areas:
Integrate information from the scientific literature and use critical thinking to make ethical, evidence-based practice decisions in clinical nutrition.
Demonstrate advanced clinical practitioner readiness, with new knowledge, and professional skills that are essential to the clinical RDN providing Medical Nutrition Therapy (MNT).
Advance understanding of the nutrition care process in decision making for the care of patients/clients with complex medical conditions.
Explain advanced clinical nutrition-based concepts in health promotion and disease prevention for individuals, groups, and populations.
"The MS program in Nutritional Sciences has considerably prepared my transition from undergraduate dietetics student to dietetic intern, to now practicing clinical dietitian in critical care and nutrition support," said Mitchell Watts, alumnus of the Nutritional Sciences program. "The curriculum has a variety of engaging courses in nutritional sciences, yet specializing in clinical nutrition has supported my aim to advance my professional knowledge and abilities."
Career Possibilities
With a master's degree in Clinical Nutrition, RDs and other health care professionals can advance their career in a variety of settings that are consistent with their professional scope of practice. Examples include, but not limited to:
Healthcare / Hospitals
Public Health
Food Safety
Sports Nutrition
Food Manufacturing
Schools
Research
Higher Education
This graduate degree meets the new minimum degree requirement (effective January 2024) for eligibility to take the registration examination for dietitians. To learn more about the eligibility requirements to become a Registered Dietitian (RD), please visit the Commission on Dietetic Registration website at cdrnet.gov.
Interested in applying to the program? Have other questions that need to be answered?
Email Travis Thomas, program chair, at [email protected].