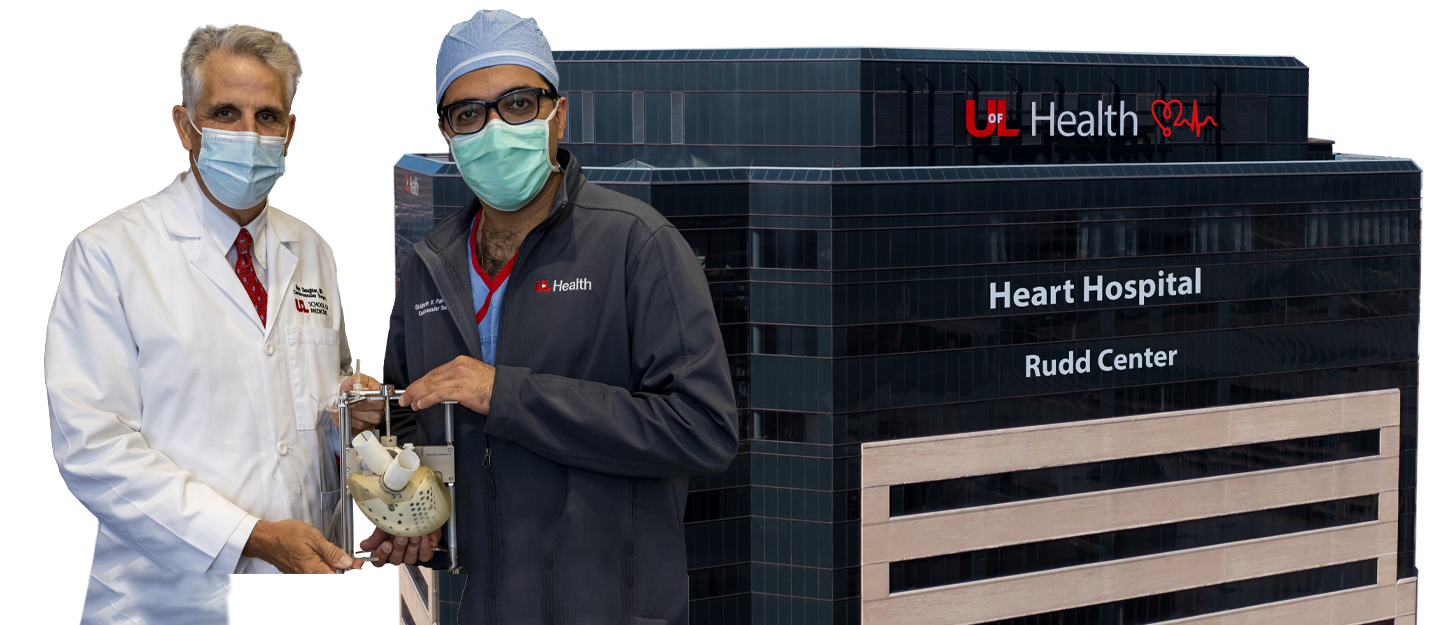 LOUISVILLE, Ky. — Becker's Hospital Review has named UofL Health – Heart Hospital to its 2023 list "Hospitals and health systems with great heart programs."
The Heart Hospital, part of UofL Health, is affiliated with UofL School of Medicine and the Cardiovascular Innovation Institute and has more than 300 heart care professionals. This team is credited with more than 40 medical heart firsts, from first-in-world heart transplants to setting the standards of care for heart care others now follow.
"When it comes to everything heart, the Heart Hospital is a unique resource in the region," said John Walsh, hospital CEO. "We are the area's only academic hospital exclusively dedicated to comprehensive and innovative heart care. Recognition by Becker's is another validation of our world-class team, their expertise and our commitment to invest in your heart."
The facility opened in 2022. Built on the world-renowned legacy of 40 medical heart firsts at Jewish Hospital, the new hospital pulled together all heart services into one main location to heal, revive, protect and even replace hearts.
There are more than 100 beds dedicated for heart patients. Rising 15-stories above downtown Louisville, with nearly 280,000 s.f., it provides leading-edge heart care on UofL Health's academic medical campus. It includes six dedicated cardiac Cath labs, two hybrid operating rooms, three electrophysiology labs and three cardiac operating rooms collectively equipped for TAVR, Watchmen Flex and heart transplant procedures. More than 300 heart care professionals make up the hospital's team, with preventative and follow up care extended to more than 30 locations across Kentucky and Indiana.
The Becker's Hospital Review editorial team assessed rankings and awards from reputable organizations such as U.S. News & World Report, Healthgrades, Centers for Medicare and Medicaid Services (CMS), The Leapfrog Group and more. The team also accepted nominations for this list. The list is designed to celebrate hospitals and health systems that are leaders in the heart care space.
The full list features individual profiles of all hospitals and health systems on the list, and can be read here.
Click here for more Kentucky Business News.