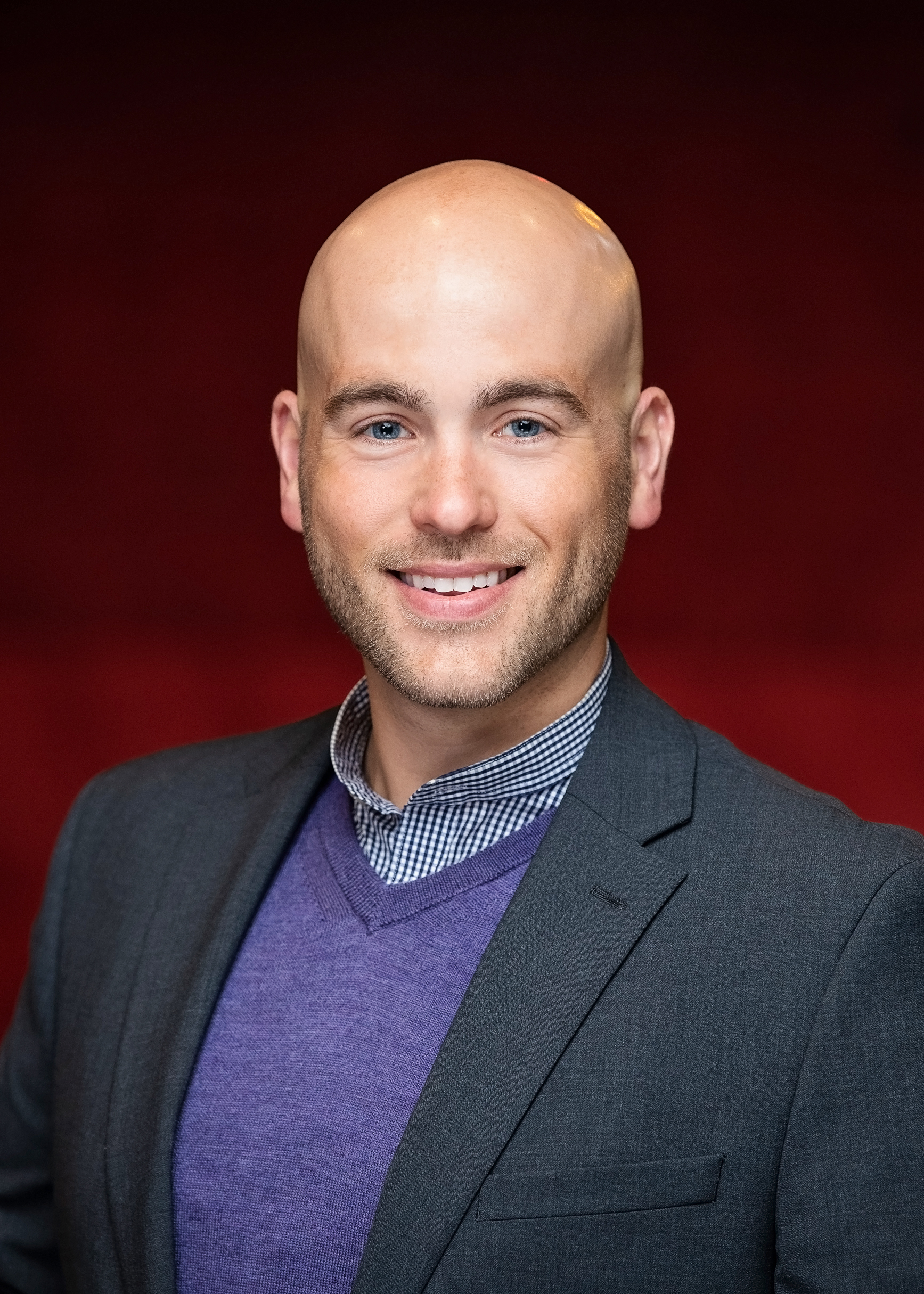 LOUISVILLE, Ky. — Kentucky Performing Arts (KPA) announced that Nick Covault has been promoted to Vice President of Education and Community. Covault has served as executive director of the Kentucky Governor's School for the Arts (GSA) since 2016 and has been with Kentucky Performing Arts, a nonprofit 501(c)(3), since 2010.
Covault will oversee KPA's mission to serve Greater Louisville and the Commonwealth through education and community arts programs to connect and inspire through the arts. He will work with programs, including ArtsReach and GSA, to further the organization's impact and build valuable educational arts opportunities across the state. In his new role, he will focus on the GSA program and KPA's work in education and community outreach.
A key strategy of KPA is to invest in young and emerging artists through residencies, education programs, performance opportunities and professional development. Establishing an Education and Community team brings the organization's work in this area under one leader. Among Covault's priorities will be helping to secure additional funding for these programs, including sustaining the expansion of GSA, which has doubled the number of students it serves over the last two years through federal funding that expires next summer.
"Nick has been a valued and respected leader at Kentucky Performing Arts for many years," said Kim Baker, president and CEO of Kentucky Performing Arts. "Not only is Nick a member of our family here, but he is also an ambassador across the community and state. He expertly expresses our vision that the arts awaken the shared humanity, empathy, and limitless creativity in everyone. I am excited to witness how he will positively impact our organization and its future."
As executive director of GSA, Covault supervised the tuition-free program, which empowers Kentucky's next generation of creative leadership through a three-week, immersive residential summer program for high school students from across the Commonwealth. It provides instruction in nine disciplines: Architecture+Design, Creative Writing, Dance, Drama, Film+Photography, Instrumental Music, Musical Theatre, Visual Art, and Vocal Music.
During Covault's tenure as executive director of GSA, the program grew in leaps and bounds. The program relocated to the University of Kentucky in 2019, it doubled in size as part of a three-year grant/donation and finally capped a longtime goal of having students from every single county across the commonwealth (it had all but one county for many years). Program alumni include recent Tony Award nominee Colton Ryan, musical group Pentatonix member and Grammy winner Kevin Olusola, award-winning illustrator Ben Wiseman, and Kentucky Performing Arts president and CEO Kim Baker, who participated in the first GSA class.
Covault, a graduate of the Governor's School for the Arts (2002), where he studied vocal music, holds degrees in Vocal Music Performance and Arts Administration from the University of Kentucky. After graduating, he worked for LexArts, Inc. in Lexington before relocating to Louisville to join the GSA staff as Alumni Coordinator and Registrar. He served as Programming and Community Engagement Manager for The Kentucky Center for four years before accepting the position of Director of GSA. He is the first GSA alumnus to serve as director of the program.
His accolades include participation in SouthArts' groundbreaking Dance Touring Initiative, the Emerging Leader Institute of the Association of Performing Arts Presenters, and the Global Fellowship Program of the International Society for the Performing Arts. He was listed as one of Business First of Louisville's 2016 Forty Under 40 Honorees and serves on the Executive Committee for the National Conference of Governor's Schools.
Nick has remained active in the local and statewide community beyond his role at Kentucky Performing Arts, including past service as a founding steering committee member for The Kentucky Rural-Urban Exchange, a Squallis Puppeteers board member, and a Kentucky Refugee Ministries volunteer.
Click here for more Big Moves.