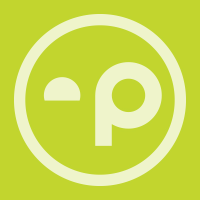 LOUISVILLE, Ky. — PriceWeber, a leading digital-forward, full-service marketing, public relations, and advertising agency in Louisville, Kentucky, is proud to announce its achievement of Canopy Certification, a designation providing a path for Kentucky businesses to incorporate, measure and grow their good. The certification reaffirms the agency's commitment to making a positive social and environmental impact in Kentucky through a rigorous assessment of key leadership, culture, governance, and external impact metrics.
There are currently 23 companies in Kentucky that have received Canopy Certification. 
"PriceWeber has long believed businesses should play a pivotal role in fostering healthy communities, supporting a sustainable environment and empowering employees," said Fred Davis, CEO of PriceWeber. "We are committed to continuous improvement each year to ensure we are responsible corporate citizens and advocate for a sustainable future."  
Canopy, a nonprofit organization headquartered in Louisville's Portland neighborhood, is committed to reshaping Kentucky's economic landscape by promoting a thriving and inclusive economy while preserving the state's natural beauty. Through education, certification, and connection, Canopy empowers businesses to participate in the Good Business Movement and contribute to a brighter future for all. 
The Good Business Movement signifies a pattern shift in business, redefining success to encompass financial prosperity and meaningful contributions to society and the environment. 
Organizations must first apply to the Canopy website to begin achieving Canopy Certification. Businesses then have 12 months to complete the Canopy Fundamentals that display their efforts in external impact, culture, leadership and governance. Companies must update their information and renew their certification every two years. 
PriceWeber, a business model that encourages excellence, accountability, integrity, respect and trust among employees, regularly celebrates employees who exemplify its core values and holds an annual end-of-year celebration where teammates are recognized for making the company a better place. PriceWeber is committed to providing employees with non-traditional work benefits that help make it a great place to work, including annual wellness and technology allowances, a referral bonus program, a private Mom's Suite for nursing mothers, monthly recognition programs, and employee engagement and activity committees that coordinate on-site and off-site events, sustainability efforts, wellness programs, and more. PriceWeber has been named one of the Best Places to Work in Kentucky by the Kentucky Chamber of Commerce for the past four years. 
PriceWeber has long had a tradition of engaging in community service as a core part of its purpose and is committed to supporting local nonprofits annually through pro-bono contributions, donating between $400,000-$600,000 each year to nonprofits in our local area. In 2022, PriceWeber donated pro-bono services of a value of $720,165 to 19 different nonprofits, including The Louisville Zoo, Blessings in a Backpack, Kentucky Organ Donor Affiliates, Kentucky Association of Sexual Assault Programs, Kilgore Counseling Center, Down Syndrome of Louisville, The Center for Women and Families, and more. This amounted to 11% of total revenues for the year. 
For more information about PriceWeber, visit https://priceweber.com/.