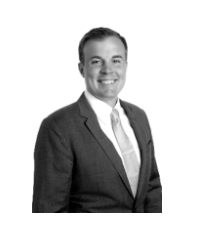 LOUISVILLE, Ky. — Following a nationwide search, Greater Louisville Inc. named Clark Welch as its vice president of economic development. Welch is a Louisville native who previously served as director of economic development for GLI and has over a decade of experience in strategic economic growth, real estate, and research.
"Clark has built a positive reputation before and during his time at GLI as a leader who can build bridges, steer strategic growth, and sell our region. His expertise and strong connections with economic development stakeholders make him a great fit for this role," said Sarah Davasher-Wisdom, president and CEO of GLI. "I am thrilled to see his continued growth within our organization and am confident he will drive tremendous results for our region."
In his new role, Welch will direct GLI's growing economic development team, operations of the Greater Louisville Partnership, and the organization's strategy to bring more jobs and investment to the 15-county region. He will also oversee the Greater Louisville Partnership's project pipeline, including generating leads, supporting site searches, and assisting county partners in locating transformational projects.
Before joining GLI in February, Welch worked as a senior associate in commercial real estate for Jones Lang Lasalle (JLL). He spent time working for both the International Economic Development Council and the European Commission, giving him a breadth of experience in national and international economic growth strategies. He started his career working in economic development for the Louisville Downtown Partnership.
In addition to Welch's promotion, GLI hired Veronica Vaughn as manager of economic development and industry networks. Vaughn will report to Welch and help support existing economic development staff to grow the project pipeline and leverage GLI's industry networks to support growth in target industries, including healthcare and aging innovation, technology, and advanced manufacturing and logistics.
Click here for more Big Moves.