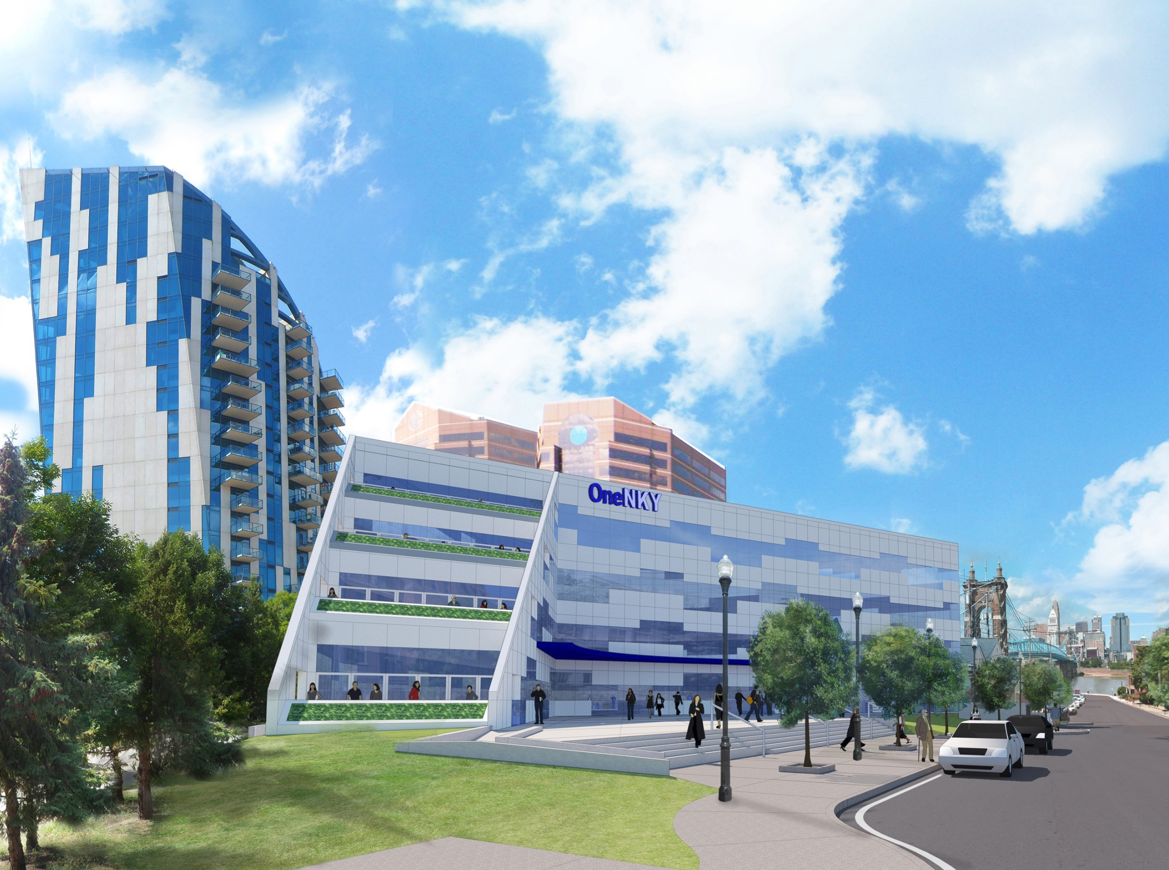 COVINGTON, Ky. — Officials and leaders of several Northern Kentucky organizations broke ground on the new OneNKY Center in Covington. The center will join Northern Kentucky growth groups focused on business development, tourism, innovation and community support.
The OneNKY Center, located at the foot of the John A. Roebling Suspension Bridge, will be the home of several Northern Kentucky growth organizations, including OneNKY Alliance, Northern Kentucky Chamber of Commerce, meetNKY, BE NKY Growth Partnership, the Catalytic Fund of Northern Kentucky, Horizon Community Funds of Northern Kentucky, the Northern Kentucky Bar Association and the Covington Life Sciences Partners (CLSP).
The project was made possible through state, local and charitable funding. The Governor supported and the General Assembly passed $15 million in funding to go toward the Covington Life Science Lab in the OneNKY Center. The lab will provide cost-effective research and development facilities with shared equipment, office space, and educational and training opportunities in the science industries.
"The OneNKY Alliance board of directors led the vision for the OneNKY Center as a welcoming space for visitors and for our growth organizations to be under one roof and to stimulate collaboration and leadership for our region," said Garren Colvin, president and CEO of St. Elizabeth Healthcare and co-chair of the Covington Life Sciences Partners. "St. Elizabeth is proud to support the OneNKY Center and help lead the development of a new life sciences wet lab in Northern Kentucky."
"Corporex has been pleased to play an integral role in bringing the many parties involved in the vision and construction of the OneNKY Center together," said William P. Butler, Corporex Cos. chairman. "I applaud the dedication of the OneNKY Alliance and Catalytic Fund of Northern Kentucky boards of directors to bring this building to life and thank the Governor and General Assembly for funding the Covington Life Science Lab. Corporex is proud to be the developer of the building."