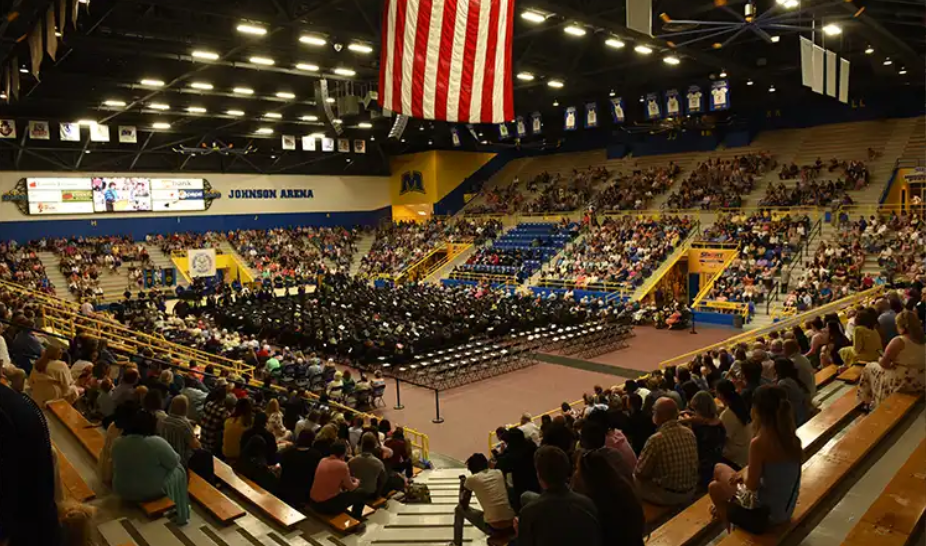 MOREHEAD, Ky. — Morehead State University has joined the Complete College Accelerator (CCA), a nationwide initiative to improve and close college access and completion gaps. MSU is one of approximately 80 higher education institutions from 11 states to join.   
Complete College Accelerator is a nonprofit organization attempting to raise the ability to attain a college education as part of Complete College America. With funding from the Bill & Melinda Gates Foundation's Intermediaries for Scale (IFS) initiative, Complete College America will work with 11 state agencies, including the Kentucky Council on Postsecondary Education (CPE), over the next four years. The collaboration will implement research-based practices designed to increase college completion statewide.   
"We are very excited to be a part of this unique opportunity to help the students of MSU succeed in college and beyond," said Dr. Chris Schroeder, interim associate provost at MSU. "The Complete College Accelerator program will equip us with the training, skills, and resources we need to give our students every opportunity to reach their goals during their time here and after graduation."   
With funding from the national grant program, MSU will work with Complete College Accelerator to conduct assessments of institutional performance, build data capacity, and develop and implement strategies to improve student outcomes. MSU's participation in Complete College Accelerator will allow access to innovations and best practices from other Accelerator systems and institutions and enable the University to share its findings with other institutions.   
"While persistence and retention are finally returning to pre-pandemic levels at both two-year and four-year institutions, there are troubling gaps in access, completion, and career outcomes that continue to persist for students from underserved communities," said Yolanda Watson Spiva, Ph.D., president of CCA. "As institutions and economies continue to shift following the pandemic, taking action now is critical to long-term success. Through the Complete College Accelerator, these 11 states and more than 80 participating institutions will build their capacity to scale, implement, and sustain evidence-based practices that improve college completion rates for all students. We are proud to partner with Morehead State University on this effort."    
To learn more about Complete College Accelerator, visit completecollege.org.    
For more information on how to apply to Morehead State, visit moreheadstate.edu/apply.