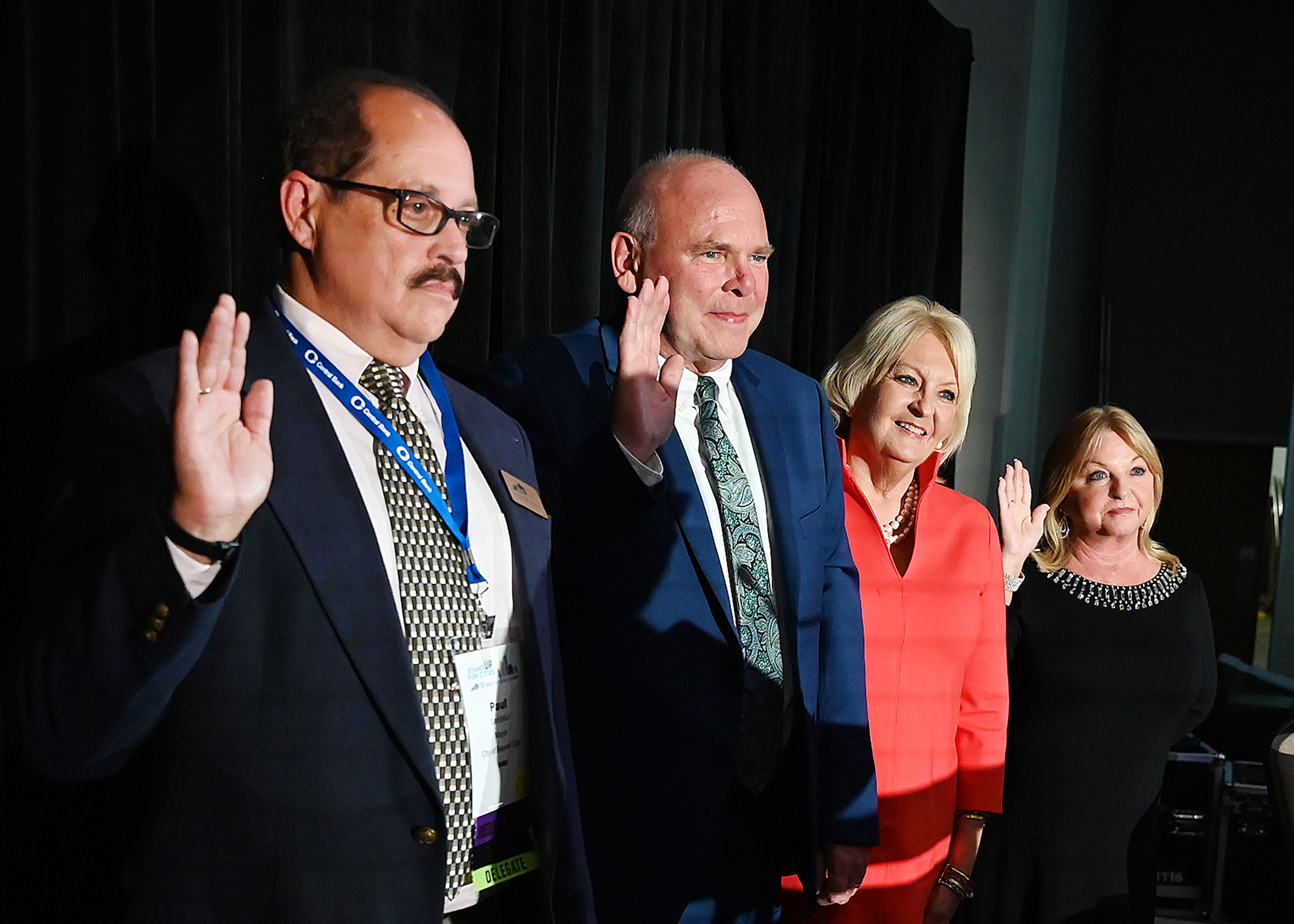 LEXINGTON, Ky. — The Kentucky League of Cities welcomed new leadership on Thursday night, with Auburn Mayor Mike Hughes taking the helm as the 95th president. KLC membership elected Mayor Hughes, who took the oath of office at the KLC Conference & Expo in Lexington.
Benton Mayor Rita Dotson will serve as first vice president, and Beaver Dam Mayor Paul Sandefur will serve as the League's second vice president.
As president, Mayor Hughes will help lead the organization and shape its legislative advocacy for the 2024 session. He called the appointment humbling. "I've always wanted to be involved in KLC because I associate it with a strong city," he remarked. "The growth engine for Kentucky is Kentucky cities. It has been, and it always will be, and we all need to realize that."
Mayor Hughes encouraged city officials from across the state to get involved, and he expressed appreciation for the appointment. "To be able to serve in any capacity in an organization that does so much for Kentucky cities is an honor and a privilege."
Voters first elected Mayor Hughes to the Auburn City Council, a position he held for six years before becoming mayor in 2013. He joined the KLC Board of Directors in 2015 and became a member of the KLC Executive Board in 2017.
KLC Executive Director|CEO James D. Chaney thanked Mayor Hughes for his dedication to local government and his commitment to the League's mission. "Mayor Hughes is in tune with our members and involved. He established the League's Mayors Forum and has often provided guidance on key economic development issues," Chaney stated. "He has been an impressive leader when it comes to the growth and vitality of his city. There is no doubt he will be an impressive leader for the Kentucky League of Cities and our members."
The Kentucky League of Cities is a nonprofit member organization that has served Kentucky cities and municipal organizations since 1927. The League provides cities various services, including legislative advocacy, legal guidance, training, economic development, financing, and research. An 18-member Executive Board and a 64-member Board of Directors govern the organization and its legislative efforts.