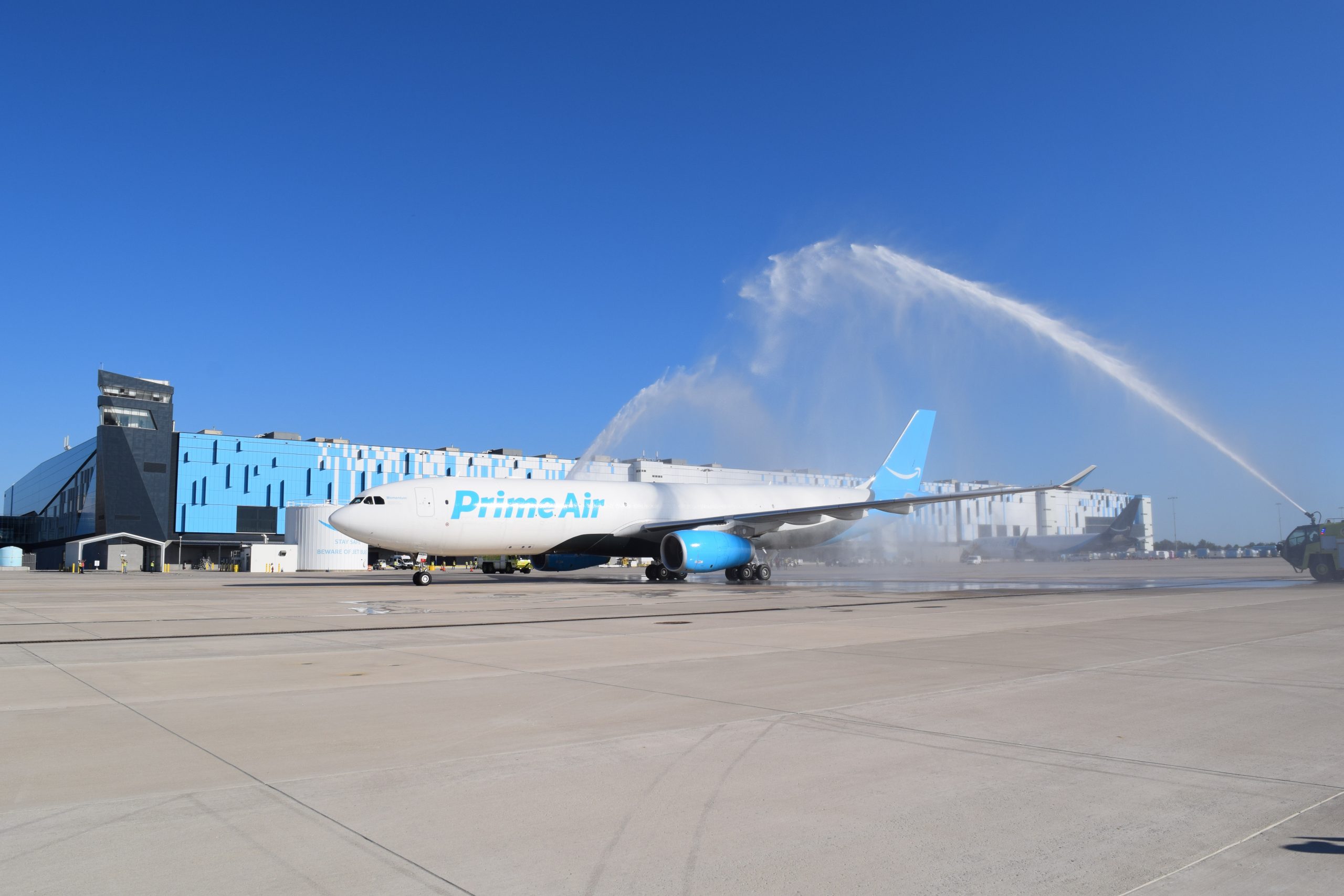 HEBRON, Ky. — The Amazon Air Hub in Northern Kentucky took another step forward this week.
In 2016, our first aircraft, "Amazon One," took to the skies. This was a major milestone in the development of an air cargo network that would enable us to transport customer packages across longer distances in shorter timeframes to continue to keep the promises we made to customers on fast, free deliveries.
Fast forward to today, we're still emerging from a global pandemic and evolving our network to continue to meet customer demand. During the past three years, we added more aircraft to our fleet (we have more than 100 in our global network today), launched new facilities including our U.S. central air hub at the Cincinnati/Northern Kentucky International Airport in Hebron, Kentucky and our European air hub at Leipzig/Halle Airport in Germany, and leaned into sustainable initiatives such as electric ground service equipment and sustainable aviation fuel.
Today, we're excited to be innovating within Amazon Air again, adding 10 Airbus A330-300s, leased from aircraft lessor, Altavair, to our aircraft fleet. The aircraft has been undergoing passenger-to-cargo conversion and is the first A330 freighter conversion to operate in the U.S. when it entered our network yesterday, specifically at Amazon's Air Hub in Northern Kentucky. These are now the largest, newest aircraft in our fleet, and they will enable us to deliver more customer packages with each flight.
"We are so excited to expand our air network in Northern Kentucky to help us fulfill our 1- & 2-day delivery promises for customers," said Jess Stewart Amazon Air General Manager. "Airbus A330s are the newest, largest aircraft in our fleet, and they'll enable Amazon Air to continue to grow as needed to ensure business continuity."