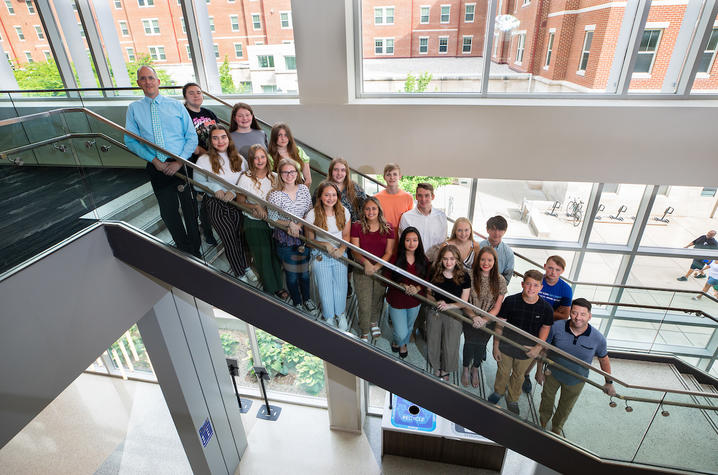 LEXINGTON, Ky. — The University of Kentucky Markey Cancer Center's Appalachian Career Training in Oncology (ACTION) program has received $2 million in renewed funding from the National Cancer Institute (NCI) that will support the program over the next five years.
Launched in 2016, ACTION is a cancer education and training program aimed at high school and undergraduate students from Appalachian Kentucky. This region grapples with the highest cancer incidence and mortality rates in the nation, primarily due to health, socioeconomic and educational disparities.
"This renewed grant empowers us to continue our mission of training the next generation of cancer researchers and health care providers to take on the region's cancer burden," said Nathan Vanderford, Ph.D., director of the ACTION program.
During the two-year program, students develop cancer research knowledge and skills through cross-disciplinary faculty-mentored research experiences including shadowing clinicians, participating in career development activities and conducting outreach in their communities.
To date, the program has trained 125 Appalachian students, with 38 undergraduates entering medical, pharmacy or graduate schools and 31 high school students starting college.
Most students pursuing graduate study stay at UK due to their desire to stay and practice in Central or Appalachian Kentucky, says Vanderford, an associate professor in the College of Medicine's Department of Toxicology and Cancer Biology.
ACTION is an NCI Youth Enjoy Science R25 program, which is intended to support educational activities that encourage individuals from diverse backgrounds, including those from groups underrepresented in the biomedical and behavioral sciences, to pursue further studies or careers in research.