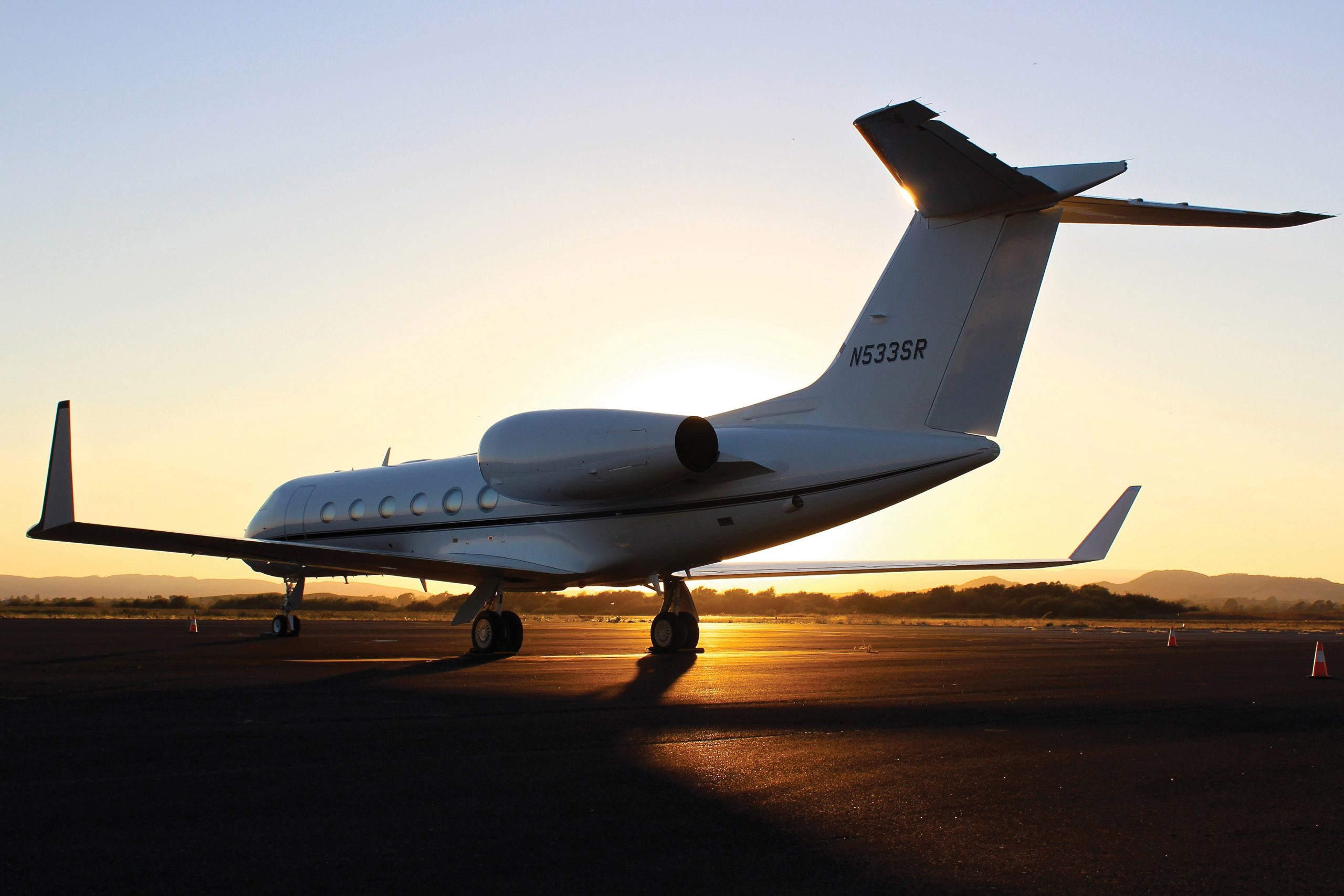 Kentucky Transportation Cabinet Secretary Jim Gray says hardly a day passes that he doesn't hear an individual or industry group remark on the importance of the Brent Spence Bridge project.
The bridge, which opened in 1963 and spans the Ohio River between Northern Kentucky and Cincinnati, is the intersection point for Interstates 71 and 75 and part of a highway network extending from Canada to Florida.
"It's enormously important to Northern Kentucky, all of Kentucky, that corridor," Gray said. "…As much as 3% of the nation's gross domestic product goes over that bridge annually, and that represents $600 to $800 billion a year."
The estimated $3.6 billion effort to improve the bridge centers around 8 miles of interstates 71 and 75, including the 1.6-mile Brent Spence Bridge itself, and will create a new companion bridge to reduce traffic congestion and improve traffic flow and safety.
Kentucky Gov. Andy Beshear and Ohio Governor Mike DeWine this summer announced that the Ohio-based Walsh Kokosing design/build team had been selected to handle the improvement project.
"That was a big step forward on a project that has been almost a quarter-century in the making," Gray said. "A lot of people didn't think that that project could materialize, and now it is, and it means so much to the economy of Kentucky and actually to the nation."
Verst Logistics, a family-owned transportation, third-party fulfillment and logistics operation, is among the thousands of companies that will benefit when the project is finally completed.
"Once the new Brent Spence bridge is fully operational, our drivers and carriers will experience fewer delay times on I-75 and I-71 and increased vehicle fuel efficiencies," said Paul Verst, CEO of the Walton-based company, which was founded three years after the bridge opened. "This will result in lower emissions into the environment and more available hours for drivers to drive and earn more money."
Logistics businesses are dependent on finding the fastest, safest, most cost-effective routes to transport goods from shippers to consumers, he said.
"A large part of our strategy is operating warehouses near the major interstate systems. With the continued shortage of drivers, we want to get them in, load or unload them in a timely manner, and get them back on the road. This includes our Verst driver fleet as well."
The bridge project is only one of several major and many smaller infrastructure projects underway in the commonwealth. Gray says that at any given time, about 1,500 projects are in the state's six-year road plan.
And recognizing that transportation is essential to Kentucky's economy, he said Gov. Beshear tasked his cabinet with three large projects in particular: the Brent Spence Bridge project, completion of the Mountain Parkway in Eastern Kentucky, and the I-69 bridge project between Henderson and Evansville, Ind., which is also moving forward.
The I-69 project is a $180 million undertaking broken into three sections: the Kentucky approach, the Indiana approach and the bridge itself, Gray said. As for the Mountain Parkway expansion, the final 13-mile stretch is now in the design/build phase.
Airports, rail, riverports upgrading
In addition to roadways and bridges, railways, airports and riverports are also undergoing enhancements, providing job growth and a more efficient and safe transportation network for residents, current and future businesses and industries.
Jennifer Kirchner is executive director of Frankfort-based education and advocacy group Kentuckians for Better Transportation, which seeks safe and sustainable multi-modal transportation options in Kentucky.
The nonpartisan organization—whose roughly 300 members hail from the business world, government, airports, railroads and more—is one of only three multimodal transportation organizations nationwide.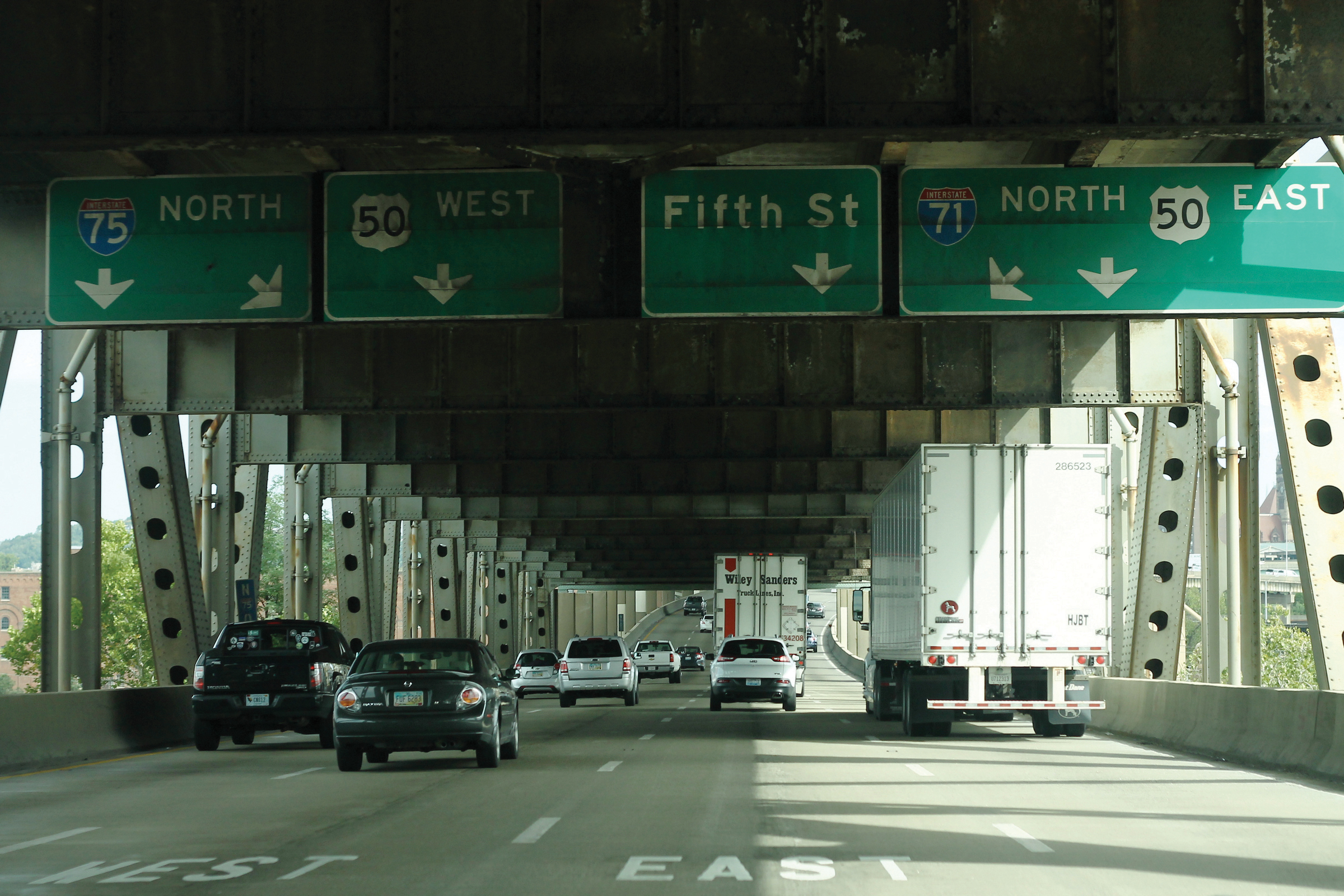 Kirchner said her organization connects people from the state's public and private sectors to solve problems, discuss issues and explore opportunities, poring over the latest information and shining a light on relevant transportation issues and potential funding sources.
One of those issues is urging the Kentucky General Assembly to create a multi-modal transportation fund to provide a revenue source for a statewide freight rail network.
As for passenger rail, she's "cautiously optimistic" about that, as the current federal government administration has emphasized expanding rail service in the United States along with incentives.
Louisville Metro and the Kentuckiana Regional Planning and Development Agency earlier this year applied for a $500,000 grant to conduct a cost analysis for bringing Amtrak service between Louisville and Indianapolis, something that Amtrak now includes among its future goals.
A crucial part of passenger train success, Kirchner said, is making the cost attractive enough for riders to travel between major cities by train versus simply driving there themselves.
"Now is the time for us to get in on it and there are a lot of great people working really hard on it," she said.
As of July 2023, Kentucky has netted $2.6 billion in federal Bipartisan Infrastructure Bill funds, not even including the multibillion-dollar Brent Spence Bridge project. That $550 billion 2021 bill distributes money through fiscal 2026 on top of the existing potpourri of funding streams that already go to states.
"They all need to be modernized," Kirchner said of transportation funding streams for Kentucky. "For example, we haven't changed the way we've funded aviation in 30 years and you can find that example in nearly every mode."
Blue Grass Airport Vice President, Marketing & Community Relations Amy Caudill said airport officials are creating a master plan to address growth a
nd needs for the next 10-20 years. The project will wrap up this winter.
"As part of this process, the airport forecasts anticipated passengers—both commercial and private aviation—to determine its facility needs. We are actively reviewing areas in the terminal such as ticket counters, gate space, TSA security checkpoints, restrooms, restaurants and retail shops to determine areas that may need to potentially expand."
So far this year, the airport has announced three new nonstop destinations: Allegiant, with twice weekly nonstop flights between Lexington and Las Vegas; United Airlines' daily nonstop flights between Lexington and Denver; and in November, American Airlines will begin weekly, nonstop seasonal flights to Miami.
Blue Grass Airport (LEX) operations support 5,398 jobs and $880 million in economic output, Caudill said, citing a 2022 economic impact study released last year.
Enhancements are underway at Muhammad Ali International Airport (SDF) in Louisville both inside and out, said Dan Mann, executive director of the Louisville Regional Airport Authority.
Projects include an east-west taxiway that has received $23 million in federal funding to improve efficiency. That project is now in phase one.
Also in phase one is a geothermal field enhancement for heating and cooling that will reduce the airport's carbon footprint and save $400 million in annual utility costs when it goes online soon.
Many facets of the airport's ongoing $400 million terminal improvement project have been completed with more to go, including a $38 million checkpoint expansion project using federal funding from Bipartisan Infrastructure Bill that will position the airport to accommodate 15 years of future growth.
Other projects at SDF include lighting, snow removal, baggage claim and moving sidewalk enhancements.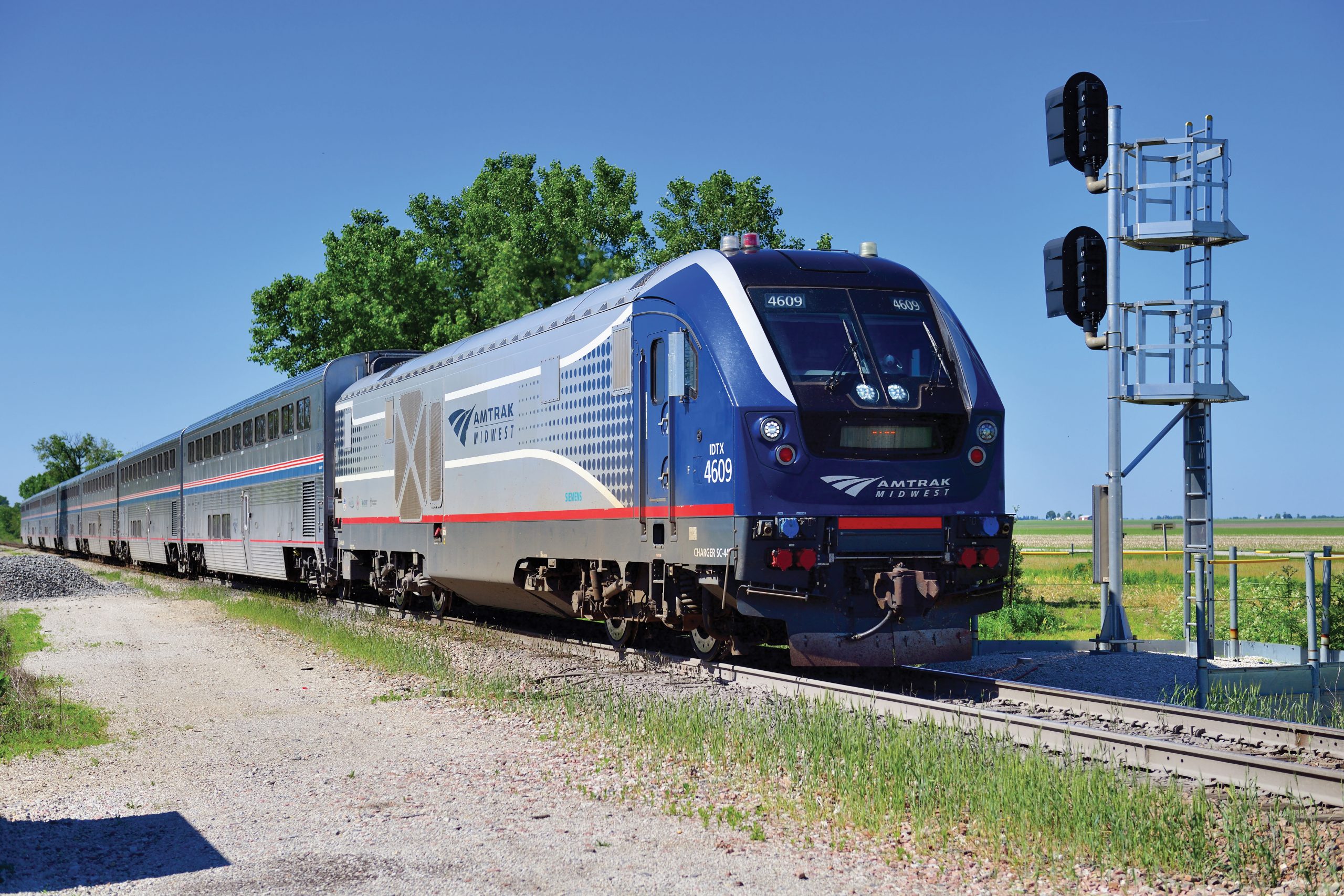 The Louisville Regional Airport Authority is an autonomous municipal corporation that owns, operates and develops Louisville's two major airports and also oversees the Louisville Renaissance Zone Corp., a 680-acre business park with 6.7 million s.f. of warehousing space and about 3,200 employees. Located near the airport, the site has nearly 120 acres available and on the market, according to its website.
The LRZC is reaching the end of its 20-year tax increment financing funding for infrastructure improvements, Mann said. Lane widening, bridge repairs and other road modifications will use the remainder of those funds, with $25 million of work to be completed late this year or early next year.
The improvements couldn't come at a better time, as the airport is on track in 2023 to surpass its record-setting prepandemic 2019 year.
"We stayed extremely active through the pandemic, jumpstarting what we knew would be a strong recovery and 2023 we think will be a record-setting year," said Mann.
UPS is again expanding its Worldport operations at SDF as part of $330 million in area projects, launching another 435 jobs. UPS is the Louisville area's biggest employers with more than 25,000 workers.
The current projects include a new 275,000-s.f. aircraft hangar, a $78 million global aviation training center and $30 million for two healthcare-focused facilities in Jefferson County, set to open late this year or in early 2024.
UPS Worldport already totals several billions in investment and is the nation's largest air hub and sorting/logistics facility. It supports the headquarters of UPS Airlines, which flies to 815 destinations worldwide.
In Northern Kentucky, Cincinnati/Northern Kentucky International Airport (CVG) also is reporting a strong year for both passenger service and air cargo, according to Mindy Kershner, senior manager, communications.
CVG is the fastest growing cargo airport in North America, increasing more than 150% over the last five years, Kershner said. Its tenants include the Amazon Air Hub (the e-commerce titan's only such U.S. operation) and DHL Air Express. The DHL operation at CVG is one of three global hubs operated by the German shipper.
To keep the momentum going in the cargo freight realm, CVG officials have launched an initiative called the North Cargo Village project, with the aim of diversifying cargo operations here.
"DHL and Amazon operations represent express shipping," Kershner said. "As we work to grow general air freight activity—more of your large parcels, high-value goods that aren't as time sensitive—we are working with freight forwarders, developers and other organizations who might be interested in locating on the north end of our campus."
It's already paying off. Burrell Aviation has announced its intent to develop an 80,000-s.f. facility with airfield access to handle general air cargo shipments.
Passenger air traffic is also brisk. British Airways added a nonstop flight to London Heathrow in June, and Breeze Airways began service in February this year, bringing the number of total passenger carriers to 14. And Delta Air Lines restarted its daily service to Raleigh-Durham in September. Meanwhile, American Airlines and Delta will offer seasonal service to Cancun in December for those seeking sunnier climes.
Aircraft maintenance needs are also on the rise, given the steady growth experienced by the airport and its commercial customers.
"Recently, DHL announced it will invest more than $192 million in capital improvements at its CVG hub, including the construction of a new maintenance hangar," Kershner said. "Amazon Air continues to grow at its $1.5 billion primary U.S. hub with about 3,000 employees there."
To service these planes, FEAM Aero is building a second maintenance hangar for widebody jets, and Florida-based private flight school Epic Aviation is planning on opening a new aviation maintenance academy with hangar and classroom space at CVG next year.
"This complements plans underway by the airport to develop additional cargo handling facilities," Kershner said. "We are leveraging federal investments to rehab old pavement to support aircraft parking and cross-dock capabilities at planned new developments."
Other improvements include those to apron and ramp areas around Concourse B, where all 28 jet bridges will also be replaced. New exit-lane technology will be unveiled at the airport's welcome point, and a terminal modernization program will improve critical system reliability and the area's overall appearance.
"The first project to begin later this year includes an investment of nearly $200 million to replace the airport's baggage handling system," Kershner said.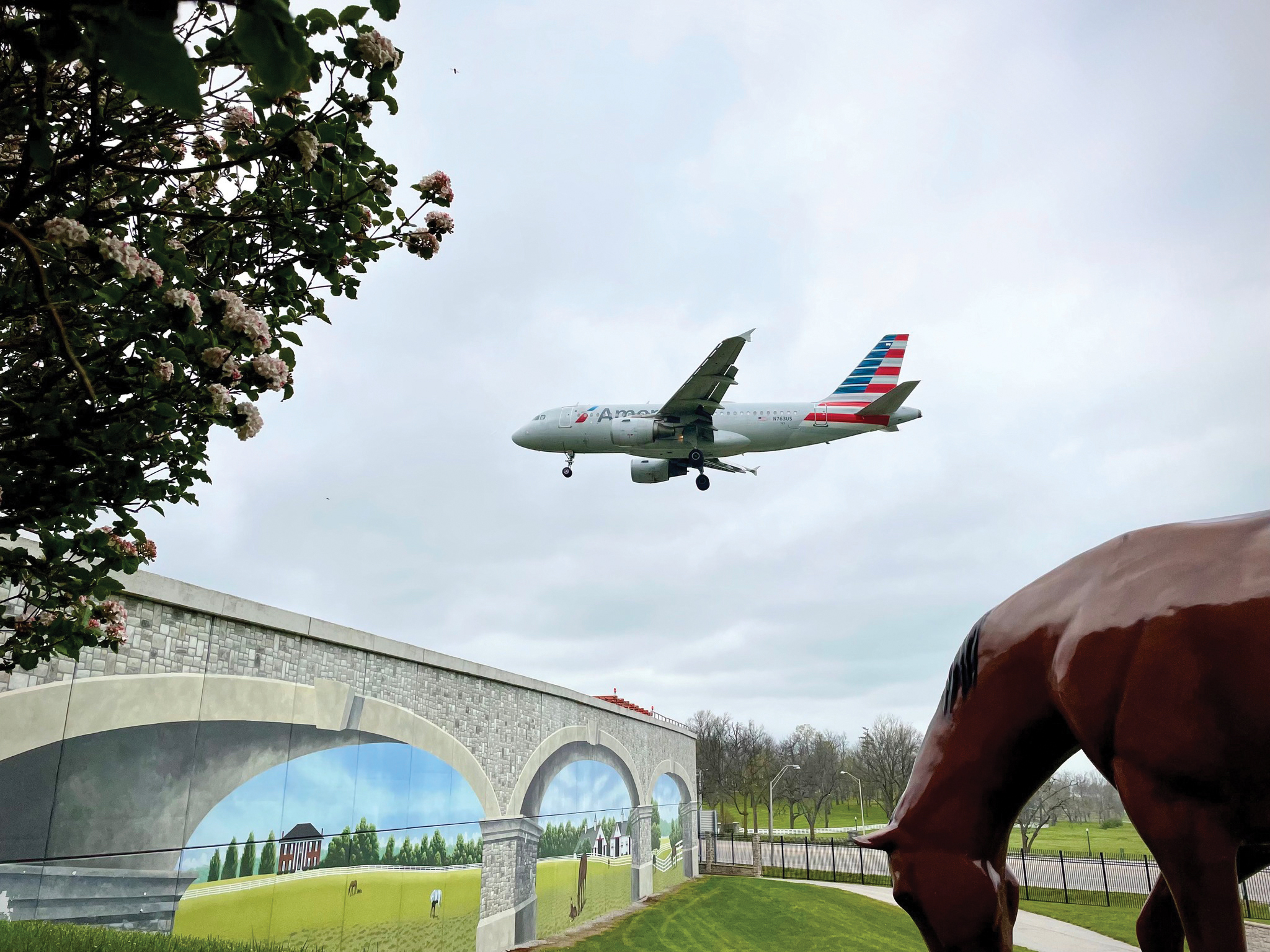 Rolling on the river
Waterways also serve to move products where they need to go. In 2018, Kentucky Transportation Cabinet study data showed over 89 million tons of freight valued at over $18 million were traded using Kentucky inland waterways.
In August, Gov. Beshear and other officials broke ground on a $30 million Owensboro Riverport KY 331 Improvement Project, which will widen two miles of KY 331/Industrial Road to enhance safety and traffic flow near the Owensboro Riverport. It will be paid for with a combination of U.S. Department of Transportation, state matching and local matching funds.
In July, state officials announced $500,000 in state grant funding was being awarded for needed infrastructure improvements to four Kentucky riverport authorities: Owensboro, Eddyville, Paducah-McCracken County and Henderson County.
Another opportunity for transportation hubs, including river traffic, is artificial intelligence, which can be leveraged to improve efficiency and safety, Kirchner said.
"For example, if you could get more cargo on the river to alleviate some truck traffic, there are a lot of benefits to that," she said. "The same would go for rail."