Looking to crack down on people exchanging food stamps for cash
FRANKFORT, Ky. (Oct. 2, 2014) — Kentucky is one of seven states selected to share $5 million in U.S. Department of Agriculture grant funds to identify, track and prevent the misuse of Supplemental Nutrition Assistance Program (SNAP) benefits, also known as food stamps.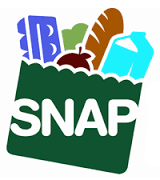 Kentucky will receive more than $1.1 million to help combat SNAP trafficking, primarily the exchange of benefits for cash or other goods or services.
"Many Kentucky families would go hungry without the aid of SNAP. It is a critical safety net that allows a family to eat when their income won't cover the rent and groceries," said Cabinet for Health and Family Services Secretary Audrey Tayse Haynes. "Unfortunately, there is a small percentage who abuse SNAP benefits for financial gain, diverting benefits from those truly in need. This grant will help bolster our efforts to find those who exploit SNAP and hold them accountable."
The SNAP Recipient Trafficking Prevention Grant Program was designed to improve outcomes in the prevention, detection and prosecution of recipient trafficking. Recipients found guilty of trafficking are subject to severe penalties, including permanent disqualification from the program and criminal prosecution. USDA intends to review the results of these projects to determine the most effective strategies and then share those best practices with state agencies, nationwide.
Nearly half of SNAP participants are children and 42 percent of recipients live in households in which at least one adult is working but still cannot afford to put food on the table. In Kentucky, about 390,000 households receive SNAP benefits each month.