Health care company expected to create up to 25 new jobs
LOUISVILLE, Ky. (Dec. 3, 2014) – Another health care company is locating its headquarters in Louisville. Gov. Steve Beshear and Mayor Greg Fischer announced today that Confluent Health LLC plans to establish operations in eastern Jefferson County.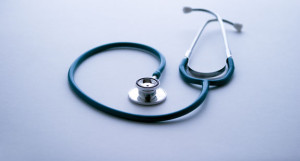 Confluent Health, which oversees a variety of physical therapy practices, workers' compensation mitigation facilities and physical therapy educational programs nationwide, will create up to 25 new jobs and invest nearly $1.5 million into establishing its business.
"Confluent Health has a strong vision for the future, which is exactly what we want to see as Kentucky's health care industry continues to grow," Gov. Beshear said. "Headquarters are always exciting because they bring top-quality leaders and high-paying jobs to the state. Confluent Health's decision to locate here is a victory for Louisville and the entire Commonwealth."
"We are excited to welcome Confluent Health and its company headquarters as a strong business and civic partner and as the newest addition to our growing health care sector," Fischer said. "There are more companies engaged in the lifelong wellness and aging care industry based in Louisville than in any other city in the world, and that's a solid testament to the strength and future potential of our local economy and our people."
Confluent Health was incorporated earlier this year and recently acquired controlling interests in 14 companies, which employ a combined 350 people in Texas and North Carolina.
A private-equity holding company, Confluent Health was created with the goal of providing more effective care, one patient, one therapist and one employer at a time. The company's vision is to create a health care system that recognizes physical and occupational therapy providers as the "Best First Choice" for preventing and managing musculoskeletal and movement disorders.
The 2,700-square-foot headquarters will be located in the East Point Business Park and will provide a variety of support functions for the companies in which Confluent Health has interests, ranging from finance and accounting to marketing and operations. Hiring for a variety of positions is already underway for the headquarters as well as a number of local physical therapy clinics.
Confluent Health also will own a majority interest in local physical therapy clinics branded as ProRehab Louisville. Plans are underway for the first two clinics, which are set to open in St. Matthews and Fern Creek early next year. Both will provide physical therapy and workers' compensation services to the Louisville area. Services at ProRehab Louisville will include a channel for patients to directly access their physical therapist, who in addition to providing top line care, also will provide fitness evaluation and prescriptions.
"We are very excited to both headquarter Confluent Health in Louisville and open ProRehab Louisville clinics in the area," said Larry Benz, Confluent Health's president. "We plan to expand rapidly in the local area in 2015, creating jobs for physical and occupational therapists and support staff. We have many innovative initiatives in the works that focus on increasing patient ease of access to physical therapy treatment and extreme costs savings for local employers that we look forward to bringing to the market."
Health care is a major industry in Kentucky, employing nearly 430,000 people last year.
Louisville is the world leader in lifelong wellness and aging care, with more than 18,000 professionals producing over $48 billion in revenue. The city also is home to the nation's largest collection of headquarters in nursing home, rehabilitation, assisted living and home health administration.
To encourage the investment and job growth in Louisville, the Kentucky Economic Development Finance Authority preliminarily approved the company for tax incentives up to $400,000 through the Kentucky Business Investment program. The performance-based incentive allows a company to keep a portion of its investment over the term of the agreement through corporate income tax credits and wage assessments by meeting job and investment targets.