Moncrief's work recognized nationally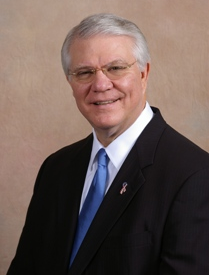 LONDON, KY — Since 1989, Ray Moncrief helped create 14,000 jobs for almost 600 businesses in Southeastern Kentucky as executive vice president and chief operating officer for Kentucky Highlands Investment Corporation (KHIC). He retired from that position Dec. 31 but is to continue leading Meritus Ventures LP, a KHIC-managed $36.4 million venture capital fund focused on rural investing; and Southern Appalachian Fund LP, a KHIC-managed $12.5 million venture capital fund focused on investing in low-income census tracts.
Moncrief moved to Kentucky in 1978 to be chief financial officer of Outdoor Venture Corporation (OVC), a military tent manufacturer in Stearns, Ky. OVC diversified and remade itself to stay competitive and employs more than 230 people. Among his many accomplishments, Moncrief designed a bankruptcy reorganization plan for Southeastern Kentucky Rehabilitation Industries, Inc, (SEKRI) which provides employment opportunities and rehabilitative services for disabled and socially disadvantaged idividuals.  SEKRI expanded into three additional locations and currently employs 500 people.
His most recent efforts have resulted in the development of the New Markets Venture Capital model, Rural Business Investment Companies, and Appalachian Community Capital which will provide millions of dollars of capital for investment in disadvantaged communities throughout the country.
"Ray is a pioneer and a singular leader of the national community development venture capital industry, whether as chair of the board of the Community Development Venture Capital Alliance, working tirelessly for public policy to promote entrepreneurship and job creation in low-income and rural communities, or selflessly sharing his extensive knowledge and experience with new entrants to the field," said Kerwin Tesdell, president of the Community Development Venture Capital Alliance, the association of venture capital funds that provide equity financing for businesses that create good jobs and entrepreneurial capacity in low-income communities in the United States and around the world.