State program helps small businesses find investors
FRANKFORT, KY – It's becoming easier for investors to support Kentucky's small businesses. Governor Steve Beshear today announced VenCap Kentucky, a new program designed to encourage small business and economic growth in the Commonwealth.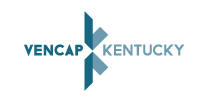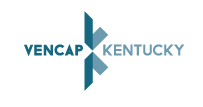 VenCap Kentucky provides venture capital funding to Kentucky companies with a mature proof of concept that have a lead investor but need additional support. The program uses U.S. Treasury funds to match the private investment, up to $500,000, which is likely to make a company more appealing to other potential investors.
A statewide program, VenCap Kentucky was established by the Kentucky Cabinet for Economic Development and is administered through the University of Louisville Foundation. Applicants must be recommended by one of the approved sourcing partners, which include the Kentucky Innovation Network, Nucleus and MetaCyte.
"Private investment is a critical component of Kentucky's strong small business ecosystem," said Gov. Beshear. "VenCap Kentucky gives incentive for investors to support entrepreneurs and small businesses across the Commonwealth and to invest in Kentucky's future. I look forward to seeing more small businesses and more jobs as a result of this program."
In general, startup, early-stage and mid-stage businesses with high growth potential that are not yet ready for bank loans are best suited for the program. To be eligible, a small business must be based in the Commonwealth, have fewer than 500 employees and already have identified a lead investor. At least half of the company's employees also must be Kentucky residents.
"The UofL Foundation is pleased to be a partner in this innovative new program" said UofL President James Ramsey. "We can help Kentucky businessmen and women cut through the red tape as they pursue the funding they need to grow their companies and Kentucky's economy."
VenCap Kentucky is one in a series of programs designed to help small businesses obtain financial support. The following is a list of additional programs:
Kentucky Angel Tax Credit: Allows individual angel investors to receive tax credits. Angel investors can receive a tax credit of up to 50 percent of their investment in counties with high unemployment rates, or enhanced counties, and 40 percent in all other counties.
Kentucky Small Business Tax Credit Program (KSBTC): Small businesses can be eligible for tax breaks for hiring one employee and purchasing new technology or equipment.
Kentucky Small Business Credit Initiative (KSBCI): Enables lenders to finance creditworthy small businesses that fall just short of the normal underwriting standards. U.S. Treasury funds are used to reduce the risk participating lenders assume when making loans.
Kentucky's Small Business Innovation Research and Small Business Technology Transfer Matching Funds program (SBIR-STTR): This program matches federal funds awarded to help high-tech startups develop business concepts, research their ideas and ultimately, create products and jobs.
Kentucky Angel Investors Network: Last year, Gov. Beshear created the Kentucky Angel Investors Network, which brings entrepreneurs and accredited investors together via monthly online meetings.
For more information on VenCap Kentucky, visit www.VenCapKentucky.com