Fifteen local agencies collaborate to find housing for 360 homeless veterans
LOUISVILLE, Ky. – Mayor Greg Fischer and The Coalition for the Homeless unveiled an ambitious plan to eliminate veteran homelessness in Louisville by the end of this year. Titled Rx: Housing Veterans, the program seeks permanent housing for 360 known homeless veterans in Louisville. and relies on the resources of over 15 local agencies. The organizations have raised over $9.6 million for the program.
This plan comes months after Fischer signed a national pledge to end veteran homelessness and create a committee coordinated by The Coalition for the Homeless.
"We accepted the challenge to end veteran homelessness and thanks to the efforts and collaboration of our Rx Housing Veterans team, our goal to become a Zero2016 community is making great strides," Fischer said. "This does not discount the other men,

women and children who face homelessness in our community. We will continue to focus on helping them in the coming year … ."
"We firmly believe that no one who wore our country's uniform should have to live or die on the streets of Louisville," said Executive Director for The Coalition for the Homeless Natalie Harris. "We are committed to working together to ensure that no one will."
The strategy behind Rx: Housing Veterans is based on national research showing approximately one-third of homeless veterans are chronically homeless and need permanent supportive housing; another one-third need a short-term subsidy, and; one-third are transitional and need community support and links to employment plus deposits to get housing.
The first step of the plan is to assess the 360 veterans and determine their needs. The Robley Rex VA Hospital and Family Health Centers agreed to make changes in procedures to ensure that homeless veterans have immediate access to the services for which they qualify.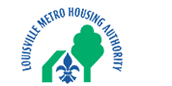 The Louisville Metro Housing Authority (LMHA) and Robley Rex VA Hospital Homeless Programs have accessed 369 HUD-VASH housing vouchers. Additionally, LMHA set aside 40 U.S. Department of Housing and Urban Development housing vouchers matched with a $1.5 million SAHMSA grant awarded to Family Health Centers and is committed to making housing units available as needed to meet the community goal. Because it takes 30-180 days for homeless veterans to access permanent housing, the plan also includes more emergency/transitional shelter options, which will be provided by the VA at Interlink Counseling Services, Salvation Army, St. Vincent de Paul and Wayside Christian Mission.
The veterans who qualify for short-term subsidies will receive approximately 12 months of assistance to get back on their feet through the VOA's Support Services for Veteran Families program. Those who don't qualify will be referred to Louisville Metro Community Services' Rapid-Rehousing Program.
Volunteers of America will help integrate transitional veterans into the community through assistance with employment, substance abuse counseling, debt management, start-up funding for housing needs, and case management. The Legal Aid Society will work with veterans on legal matters and other needs. Local employers are encouraged to support Rx: Housing Veterans by committing to hiring veterans.
All 360 identified homeless veterans will need access to an average of $650 in security deposits and approximately $1,100 in household items. Donations from the community will be allocated towards this portion of the plan and would do the most to support the effort to end veteran homelessness. Funding is especially needed for furniture (something to sit on, eat on, and sleep on) and household items like sheets and dishes, as well as deposits to access new apartments. Monetary donations can be sent to the Louisville Community Foundation, 325 West Main Street #1110, Louisville, KY 40202, (502) 585-4649. For questions or to get involved in other ways, contact The Coalition for the Homeless at (502) 636-9550.
Rx: Housing Veterans is the locally-inspired initiative of Zero: 2016, a national campaign led by Community Solutions to help communities do whatever it takes to end chronic and Veteran homelessness in the next two years. Rx: Housing Veterans is the second initiative for the Rx: Housing program. The first Rx: Housing effort, launched in 2011, decreased the number of chronically homeless people living on the streets of Louisville by more than 50%.
Local agencies participating in the Rx: Housing Veterans program include The Mayor's Office, The Coalition for the Homeless, St. Vincent de Paul, Interlink Counseling Services, Volunteers of America (VOA), Louisville Metro Housing Authority (LMHA), Veterans for Peace, Restoration Center, Louisville Metro Community Services, Robley Rex VA Hospital Homeless Programs (VA), Family Health Centers (FHC), St. John Center, The Kentucky Department of Veterans Affairs (KDVA), Legal Aid Society, the Brain Injury Alliance, Veterans Community Alliance of Louisville (VCAL), Seven Counties Services and Catholic Charities.
To learn more about Rx: Housing Veterans and to see the detailed plan, visit www.louhomeless.org or www.louisvilleky.gov.