Event is March 3
MOREHEAD, Ky. (Jan. 30, 2015) — Morehead State University is inviting employers and graduate programs to the Spring Career Fair from 10 a.m. to 1 p.m. on March 3 in the Crager Room on the third floor of the Adron Doran University Center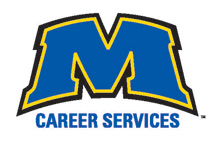 Attendees are seeking full-time and part-time jobs, internships and seasonal positions.
Details and registration are online at www.moreheadstate.edu/career/postatmsu. Employer registration is open through Feb. 20.
Community members are welcome to attend as a job seeker. No registration is required. Participants should bring copies of their resume and dress professionally.
For more information call Megan Boone, employer relations, at (606) 783-2233.
Related news:
Morehead State hosting Big Sandy Women's Business Symposium EKU,
Morehead, Kentucky State partner to establish intelligence community center
Record number of participants attend Fall Career Fair at Morehead State University