UK, UofL, Murray State, EKU in action this week
LEXINGTON, Ky. (March 16, 2015) — While nationally ranked University of Kentucky and University of Louisville open NCAA Tournament play this week, other Kentucky Division I schools will also be in action in other postseason tournaments.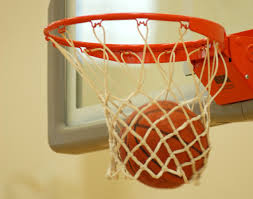 Murray State (27-5) hosts UTEP (22-10) at 8 p.m. on Tuesday in the National Invitation Tournament. The game will be shown on EPSN2.
Eastern Kentucky University (19-11) hosts Norfolk State University (20-13) at 7 p.m. on Tuesday in the CollegeInsider.com Postseason Tournament (CIT).
Overall No. 1 seed UK (34-0) plays at about 9:40 p.m. on Thursday in Louisville against the winner of Tuesday's game between Manhattan and Hampton. The UK game will be on CBS.
No. 4 seed Louisville (24-8) plays at about 4:10 p.m. on Friday against UC-Irvine in Seattle. The game will be on TBS.
The women's NCAA bracket will be announced at 7 tonight.