Law exempts live wagering from excise tax
FRANKFORT, Ky.  (March 17, 2015) — Gov. Steve Beshear today signed into law HB 134, which will exempt the pari-mutuel tax on wagering on live races at Keeneland during the Breeders' Cup from Oct. 30-31. The exemption will remain in effect through Dec. 31, 2017.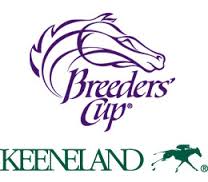 The incentive is provided as a normal course of business in other racing jurisdictions across the U.S. where the Breeders' Cup is held. When the championships were last held in Kentucky at Churchill Downs in 2011, the amount was estimated to be about $750,000, according to Breeders' Cup officials. Under the current agreement between Keeneland and the Breeders' Cup,the incentive is part of the total pool of revenues shared by the two organizations.
The Breeders' Cup at Santa Anita Park in 2013 had an estimated economic impact on the Los Angeles area of $65 million.