Seeks input for 2016-22 strategic plan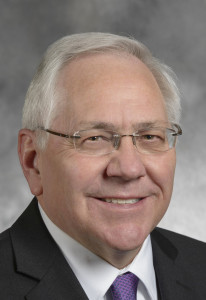 VERSAILLES, Ky. (March 17, 2015) — Kentucky Community and Technical College System (KCTCS) President Jay Box today began travelling to all 16 campuses to seek input for the KCTCS 2016-22 strategic plan.
Box will gather feedback on the future of KCTCS colleges and the system as a whole from students, faculty, staff and community partners.
College communities will be asked, "What does your community/region need for the college to be by 2022?"
KCTCS faculty, staff and students have already submitted more than 3,200 responses.