At least 85,000 members are at high risk of developing Type 2 diabetes
FRANKFORT, Ky. (March 17, 2015) — The Kentucky Employees' Health Plan has become one of the first state health plans in the nation to offer free enrollment in the National Diabetes Prevention Program (DPP).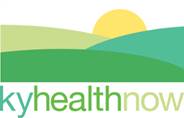 Individuals with pre-diabetes have an increased risk of developing Type 2 diabetes, which can lead to serious health problems, such as vision loss, lower limb amputations and kidney disease.
A clinical research study, led by the National Institutes of Health and supported by the Centers for Disease Control and Prevention (CDC), suggests DPP participants can delay or reduce the risk of developing diabetes by 58 percent. Risk reductions of 71 percent were shown for participants 60 and older.
The 16 weekly DPP courses are led by a lifestyle coach who guides participants in monitoring daily food intake, physical activity and weight loss. Over the course of a year, participants remain active in monthly maintenance classes. The YMCA, one of several national DPP partners, also offers a free 12-week membership at many Kentucky locations to participants who qualify.
In 2013 participants in a pilot program at King's Daughters Medical Center in Ashland lost an average of 23 pounds and increased their physical activity to an average of 168 minutes a week.
In 2014, the program expanded to nine more locations — Bardstown, Berea, Bowling Green, Burlington, Columbia, Fort Thomas, Lexington, Louisville, and Mount Sterling. Thirty-one classes were available to 116 members.
Participants in the second pilot lost an average of 13 pounds, and increased their physical activity to more than 180 minutes per week.