Imagine downloading an entire movie in just a few seconds, or a business sending massive 3D printing files around the world. That's the kind of jumpstart Gov. Steve Beshear hopes to provide with the Next Generation Kentucky Information Highway, a plan to extend high-speed broadband service via fiber optic lines to all 120 counties by 2018.
In December 2014, Gov. Steve Beshear and U.S. Rep. Hal Rogers, the Somerset Republican who since the 1980 election has represented most of the commonwealth's Appalachian region, announced a contract with Australia-based Macquarie Capital to bring high-speed Internet connectivity to the state. The project will include more than 3,000 miles of fiber in all 120 counties, and Eastern Kentucky will be the first priority area.
Rogers and Beshear have spearheaded the Shaping Our Appalachian Region (SOAR) initiative, aimed at improving economic development and public infrastructure in the Appalachian region. Having long endured fewer jobs, lower incomes and lagging infrastructure, Eastern Kentucky in the past few years has lost half the coal mining jobs that were among the best paying to residents there. SOAR's aim is to move the economic needle broadly upward.
Across the state, most home Internet services are delivered via telephone lines or cable TV connections that don't qualify as broadband service today – defined now as download speeds of 25 megabits per second rather than the 2010 benchmark of 4Mbps. Businesses in some large cities have fast options for Internet service through telecommunications providers, but at a high cost and not at the level this project will provide.
The project is designed to address the fact that Kentucky ranks 46th in broadband availability, and slow service is still a reality in the 23 percent of the state's rural areas that do not have access to broadband of any type.
The contract with Macquarie, estimated at $250 million to $350 million depending on how much existing infrastructure is used, will target Eastern Kentucky first for fiber optic installation and connectivity.
The state will support the project with $30 million in state bonds and $15 to $20 million in federal grants it is getting specifically for this job. In the recent omnibus federal budget, the Appalachian Regional Commission was awarded $10 million to improve broadband in central Appalachia. There is no additional cost to taxpayers under the public-private partnership Macquarie Capital has signed has signed on for; it will pay the rest of the costs with the anticipation of obtaining a return from the fees charged to future customers.
It begins along I-75
The project will start the building of broadband fiber-optic lines across the state by taking advantage of existing lines and infrastructure, partnering with local telecommunications companies, local governments and major carriers to deliver the network more quickly and reduce construction costs. Work along Interstate 75 from Northern Kentucky south to Williamsburg near the Tennessee border will form the "spine" of the network, with other work occurring simultaneously in Eastern Kentucky.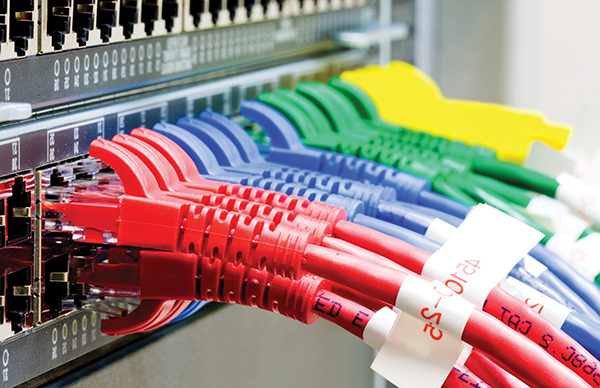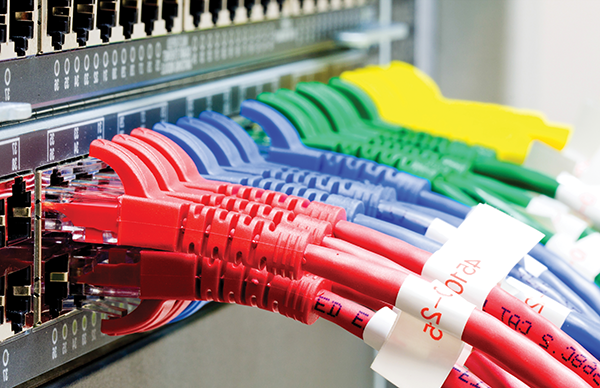 Ultimately, more than 100 key properties will be connected, including universities, state government buildings, and community and technical colleges.
"We're laying the first bricks for what could be 'Silicon Holler,' Rep. Rogers said. "This new Super I-Way is the cornerstone of SOAR's mission to diversify the economy in Eastern Kentucky with improvements in business recruitment, fast-tracking telemedicine in the mountains, and adding high-tech advancements in education."
It then will be up to local communities to upgrade or add service to homes and businesses in each county and city.
"That's where SOAR comes in. We want to be sure to get it to the business community to promote job creation," said Lonnie Lawson, president and CEO of the Center for Rural Development in Somerset, and head of the SOAR Broadband Working Group.
The contractor was scheduled to submit a not-to-exceed cost estimate at the end of March, Lawson said. He expects that about 85 percent of the fiber optic cable will be mounted on utility poles and the remaining 15 percent buried, primarily in cities and places like the University of Kentucky's Coldstream Research Campus in Lexington.
As an auxiliary benefit, Beshear notes, cell phone coverage is expected to improve as mobile data companies will be able to use the new fiber optic cable network to add capacity and broaden coverage areas in the state that experience poor cell phone signal reception.
The Next Generation project is designed to build the "middle mile" of a high-speed fiber optic network.
Comparing it to the interstate highway system built in the 1960s, Brian Kiser, executive director of the Commonwealth Office of Broadband Outreach and Development, said the broadband network will be a high-speed highway for data through the hills and hollows, the rolling bluegrass and the Pennyrile.
The "last mile" is comparable to the city streets and driveways connecting homes and businesses to the interstate. Private companies – telephone and cable TV providers primarily – deliver last mile services in most cases.
"It's an interstate-type system," Kiser said. "We are going to build the main pipe and let people patch on to it."
The fiber network will operate at gigabit speeds, or 1,000 megabits per second – 40 times faster than current broadband. However, technology already in development could someday boost that speed to an astonishing 400 gigabits or 800 gigabits per second, according to Kiser.
Brian Mefford, CEO of Bowling Green-based CNX Inc., a consulting company that helps municipalities package their assets like rights of way and utility lines, is working with Western Kentucky University to assess assets in its 28-county service area to prepare for local Internet service network upgrades to take advantage of the fiber optic middle mile project.
One of the things that makes this project unique is the public-private partnership aspect.
"We're advocates of the third way, the public-private partnership," Mefford said. "It doesn't have to be all public (sector), and it doesn't have to be all private, and there are ways to combine the strengths of each."
The public-private model could extend to the final-mile installations and upgrade as well, he said. The lower cost of the state's coming Internet backbone could attract other commercial carriers who would find it financially viable to extend service into areas where it doesn't exist. It will be up to the communities to make the most of the connectivity offered by the project.
Leveling the economic play field
High-speed Internet is about more than being able to binge watch the latest hit show or film from Netflix. As companies and organizations come to rely on software-as-a-service business models and cloud computing, high-speed Internet is seen as a vital utility just like power, water and sanitation infrastructure.
" 'The cloud' has become this big buzz word in technology, and if you don't have access to high-speed, high-capacity broadband, there's no cloud for you," Lawson said. "You have to be able to get to the 'big pipe' to be able to do cloud-based services, and that's where industries are going across the board."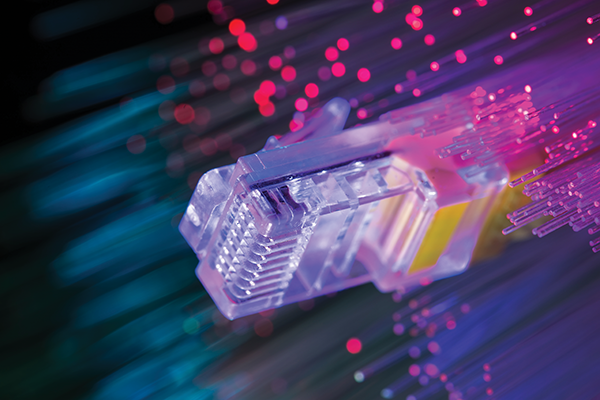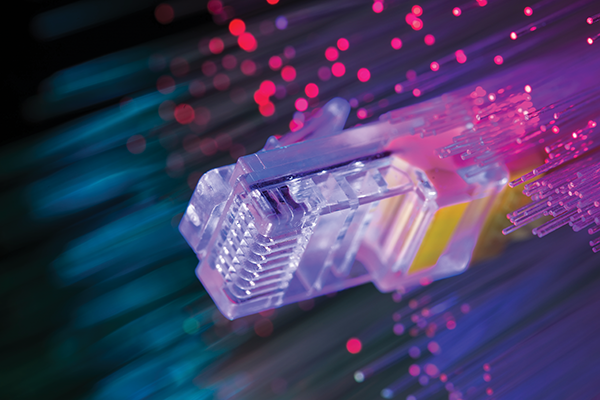 Kiser compared it to the early days of electrification, when companies wanted to locate near power lines.
"Now the question is, 'Can you provide us with high-speed Internet and how much (capacity) can you give me?'" Kiser said.
A recent Federal Communications Commissions ruling that broadband Internet service was a utility, to be governed by the same regulations as telephone service, most likely won't impact the Next Generation project much, if at all, according to several of those involved. Under the ruling, Internet service providers must treat all traffic the same, and not give access, speed or capacity priority to their own subscribers or content.
In its Internet service ruling, the FCC reported that 17 percent of all Americans, or 55 million people, lack access to the redefined broadband speeds of 25MB second for downloads and 3 Mbps for uploads – the 2010 standard required 1 Mbps uploads. Only 8 percent of urban Americans lack access to broadband service at its new standard, while 53 percent, or 22 million people, in rural areas do not have access that type of connection.
Raising the broadband standard to 25 megabits per second further highlights the current substandard state of service in Kentucky
"Under the new guidelines we have very little broadband, certainly in Eastern Kentucky, because most folks don't have access to that kind of speed," Lawson said. "When you look at the new definition, Eastern Kentucky is almost a blank slate."
Boosting education, economic development
Creating an infrastructure capacity for competitive jobs in a global economy could help stem the brain drain from the mountain regions of the state. At the University of Pikeville, Howard V. Roberts, dean and professor of the Coleman College of Business, said the broadband initiative will "will empower a new economy. It will allow many people to create businesses and work globally in their home environment without leaving, which we would like to encourage."
Better Internet access could also open doors for the university to offer more classes online to a statewide – or even global audience.
"With online learning and virtual campuses, an initiative like this will give us the opportunity to make some changes in how we deliver courses," Roberts said. "We can connect those courses with students who otherwise might not consider attending the school."
For clients of Teleworks USA, the state program that connects job seekers with work-at-home employment such as customer service and call centers, reliable high-speed Internet service is vital.
Some employees have lost jobs because of Internet outages at their homes, according to Jeff Whitehead, executive director of the Eastern Kentucky Concentrated Employment Program, which operates Teleworks. The agency has placed about 48 people in the past six months and previously placed Eastern Kentucky workers with companies doing customer service for Amazon and Cincinnati Bell, and conducting research by phone for Ipsos, a French company. One worker has risen from a customer service job to managing other work-at-home customer service staff for Apple.
High-speed broadband is considered a game changer for the kind of work people in small towns across the state could do.
"You can start raising the bar. There are companies that do bookkeeping and accounting services for small businesses online that pay a higher wage," Whitehead said. "That kind of connectivity opens the window for us to expand our jobs."
Prepare for high speed
Some cities already are looking at ways to prepare for the coming middle-mile solution. Lexington issued a Request for Information for potential gibabit-level service providers that could connect the city's residents and businesses with the Kentucky Information Highway project. According to Ookla, an Internet metrics company, Lexington now has an average Internet speed of 16.2 Mbps, which ranks 38th among towns and cities in the commonwealth.
Mayor Jim Gray said higher Internet speeds will drive business activity and economic development in health, education, manufacturing, technology and research sectors. The city is looking from a company interested in a commercial solution, according to Scott Shapiro, senior advisor to Mayor Gray.
"There are some models for doing this but not very many," Shapiro said. "So the mayor's fiber team issued the request for information to aggregate the private-sector interest in helping Lexington build a fiber optic network."
The goal is to meet growing business and residential demand.
"Companies that utilize lots of bandwidth are the kinds of companies that should be here in Lexington. Whether they're in the tech sector, or research and development, or the medical and health fields, there are few companies these days that don't rely heavily on the Internet," Shapiro said. "We want to encourage these companies, and we don't want the existing infrastructure to be a barrier."
Lexington is hoping the draw of a university city with a young, highly educated tech-savvy population will attract service providers willing to invest in the city.
"One we reason we issued the RFI is that this market is evolving rapidly, and we wanted to understand the companies and the models that are out there," Shapiro said. "Lexington is a market we think is going to be of interest to the private sector."
Gary Wollenhaupt is a correspondent for The Lane Report. He can be reached at [email protected].