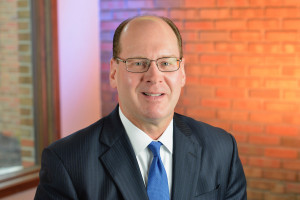 CRESTVIEW HILLS, Ky. (Feb. 1, 2018) — The Board of Governors of the Kentucky Bar Association has appointed DBL Law partner David Kramer to a four-year term on the KBA's Judicial Ethics Committee.
The Judicial Ethics Committee of the KBA responds to inquiries by Kentucky judges or judicial candidates regarding the ethical implications of their own prospective or ongoing conduct, and when an inquiry is posed of sufficient general interest and importance, the Judicial Ethics Committee can render a formal opinion in response to the inquiry.
Among other bar-related service, Kramer served on the KBA's Board of Governors from 2008-14, and was a member of the Kentucky Supreme Court Civil Rules Committee from 2011-14.  He practices primarily in the fields of civil litigation and health care law and chairs DBL Law's Civil Litigation Practice Group.
---
DBL Law is a full-service law firm with offices in Crestview Hills; Cincinnati; Frankfort and Louisville. DBL Law provides a high level of valuable legal services to companies, institutions and private individuals.