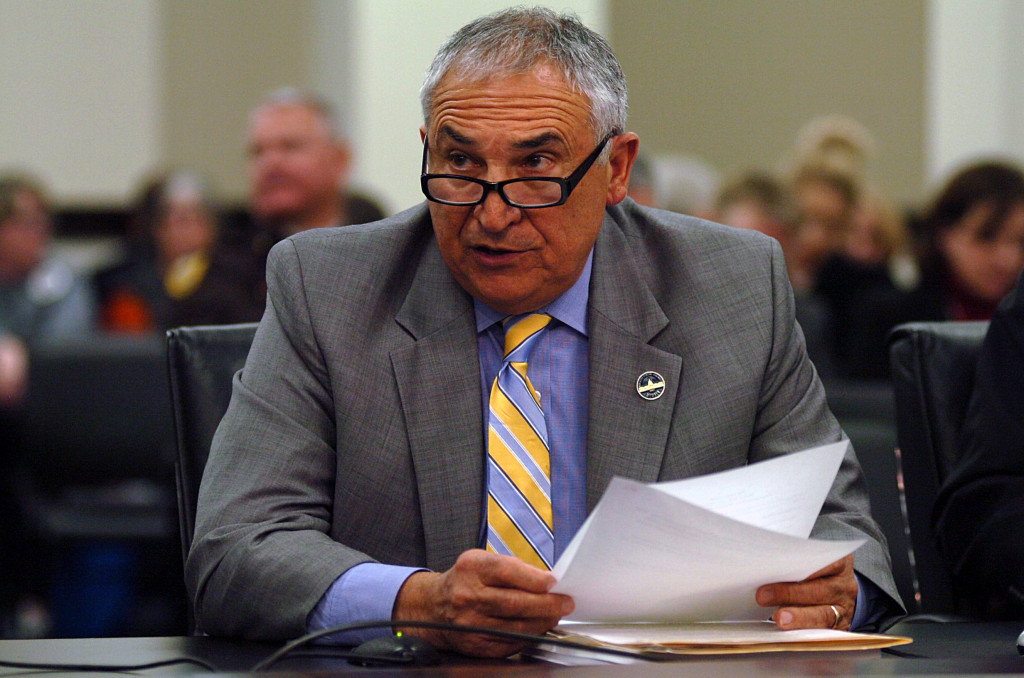 FRANKFORT, Ky. (March 7, 2018) — A two-year state Road Plan that would authorize over $2.4 billion for bridges, repaving and other road and highway projects statewide through 2020 passed the House today by a vote of 66-25.
Road safety is at the top of the list for the road plan found in House Bill 202, which House Budget Review Subcommittee on Transportation Chair and bill sponsor Rep. Sal Santoro, R-Florence, said would invest nearly $1 billion in bridge and road work across the Commonwealth.
"Today a bridge collapsed in Letcher County," said Santoro, adding that bridges in 103 of the state's 120 counties are deficient. "So, the plan – we're going to fix these bridges in the Commonwealth. It's time."
The plan would also focus on projects that boost economic development, like $14 million proposed in HB 202 for transportation infrastructure to support EnerBlu, Inc. The California-based company announced last year its plans to locate a lithium battery gigafactory manufacturing facility in Eastern Kentucky, along with offices in Lexington.
"This legislator knows our rural roads and our people in our rural communities need help, and we're going to take care of them," Santoro told the House. HB 202 is also sponsored by House Appropriations and Revenue Committee Chair Rep. Steven Rudy, R-Paducah.
One of the lawmakers voting against the road plan in HB 202 was Rep. Chris Harris, D-Forest Hills, who is from Pike County. Harris said tens of millions of dollars in projects that are "vital to opening up the roads in Eastern Kentucky" were completely removed from the plan.
"They're not moved back, they're not bumped back to a different time, not delayed, they're just taken out like they don't exist," said Harris. "This is not what the people in Pike and Martin counties expect from their leadership."
Funding for the two-year road plan would come from the state Transportation Cabinet budget found in HB 201, sponsored by Rudy. Approved by the House today on a 78-16 vote, that bill includes funding for both the biennial Road Plan, airport and railroad improvements and Cabinet operations, along with other needs.
The last four years, or so-called "out years," of the state's larger six-year Road Plan—which includes the two-year Road Plan—are found in House Joint Resolution 74. The resolution, sponsored by Rudy and Santoro, includes over $4 billion in projects that are not scheduled for funding in the two-year Road Plan but may be funded in the future. That legislation was also approved by the House, 71-21.
All of the measures now go to the Senate for its consideration.