FRANKFORT, Ky. (March 10, 2018) – Bob King will retire June 10 as president of the Kentucky Council on Postsecondary Education, the state's coordinating agency for postsecondary education and adult education.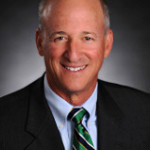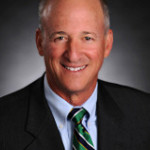 King was named president of the council in January 2009. Since coming to the post, he has gained national recognition for building stronger relationships with K-12 education and for focusing campus attention on improvements for student success. He also led the development and implementation of Kentucky's first performance funding model.
"I am profoundly grateful for being given the opportunity to serve the council, our colleges and universities, and most significantly, Kentucky's students. These past 10 years have been the most fulfilling and enjoyable in my career," said King.
"On behalf of the council, I wish to express our sincere and heartfelt gratitude to Bob King for his exceptional leadership and unwavering commitment to improving opportunity and success for Kentucky students. He will be greatly missed," said Council Chair Sherrill Zimmerman.
King is the former chancellor of the State University of New York, one of the largest comprehensive systems of universities, colleges and community colleges in the world. He also served as president and CEO of the Arizona Community Foundation, a statewide charitable foundation with a strong focus on education, economic development and scientific research.
On a national level, King recently served as chair and vice chair of the executive committee of the State Higher Education Executive Officers. He currently serves on the board of trustees of A.T. Still University.
King earned a bachelor of arts degree in 1968 from Trinity College in Hartford, Conn., and a juris doctor in 1971 from Vanderbilt University School of Law.