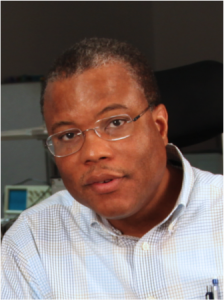 LOUISVILLE, Ky. (April 12, 2018) –Emmanuel Collins will be the next dean of the J.B. Speed School of Engineering, effective July 1 pending a tenure vote by the Speed faculty and approval of the Board of Trustees.
Collins is currently the John H. Seely Professor and chair of the Department of Mechanical Engineering, College of Engineering, Florida A&M University-Florida State University (FAMU-FSU). He is also founder and director of that institution's Center for Intelligent Systems, Control and Robotics.
"Dr. Collins brings with him a deep understanding and participation in both graduate and undergraduate education, a strong background in research, an impressive record of encouraging teaching innovation and emphasizing experiential learning, and a great desire to enhance the school's community involvement with civic agencies and businesses throughout the city, state and region," said Acting Provost Dale Billingsley.
During his 23 years at FAMU-FSU, Collins was an engaged faculty member and administrator. Prior to his current positions, he served in roles that included engineering professor, associate chair of graduate studies and college director of graduate student recruitment, a role focused on the matriculation and retention of STEM graduate students from underrepresented groups.
"I am truly excited at the opportunity to join the Cardinal family and help provide leadership to the Speed School of Engineering," said Collins. "I look forward to harnessing the ideas and insights of the faculty, staff and alumni to set and achieve high goals that advance our graduate and undergraduate programs."
Collins holds bachelor's degrees from Morehouse College and the Georgia Institute of Technology and, from Purdue University, a master's degree in mechanical engineering and a doctoral degree in aeronautics and astronautics.