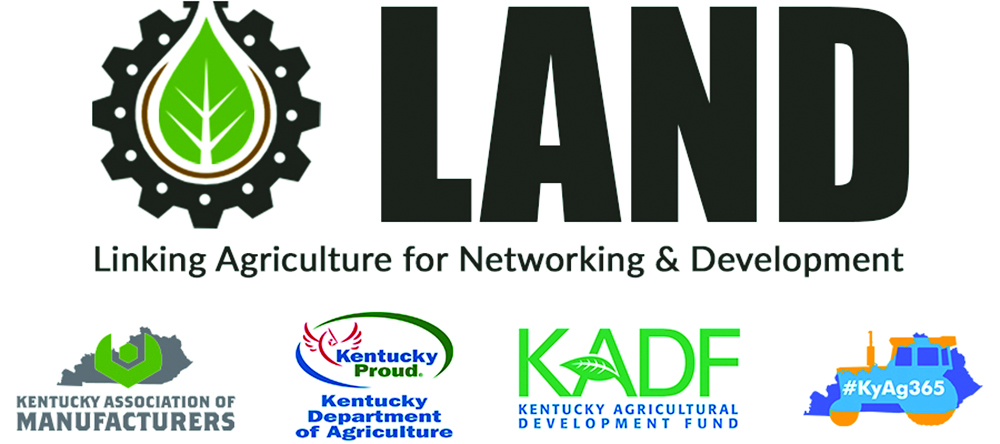 FRANKFORT (May 31, 2018) — How can agriculture and manufacturing work together to add value to goods and services for the benefit of Kentucky businesses, workers, and farmers? The Kentucky Department of Agriculture (KDA) and the Kentucky Association of Manufacturers (KAM) have scheduled five LAND forums across the Commonwealth this summer to address that question.
"Agriculture and manufacturing are two of Kentucky's largest industries," Agriculture Commissioner Ryan Quarles said. "Many manufactured products use materials produced on Kentucky farms. These forums will help us build on existing relationships and create new ones to boost sales, create jobs, and raise farm income."
The LAND (Linking Agriculture for Networking & Development) forums open on June 11 at the Boone County Cooperative Extension Enrichment Center in Burlington and June 12 at the London Community Center. Additional forums are scheduled Aug. 1 in Cave City, Aug. 2 in Murray, and Sept. 26 in Shelbyville.
Registered attendees are encouraged to arrive by 10:30 a.m. local time for each forum. The program will begin at 10:45 a.m. Lunch, featuring locally sourced farm ingredients, will be served at 11:45 a.m.
The registration deadline for the June forums is June 6. There is no cost to attend. For more information, or to register, go to kam.us.com/land-forums/.
The KDA and the KAM are facilitating the forums with the financial support of the Kentucky Agricultural Development Fund and other regional sponsors.