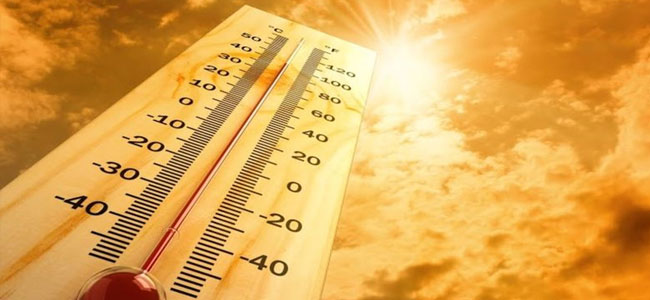 ASHLAND, Ky. (June 18, 2018) – The first week of summer is bringing a heat wave that has air conditioning units humming and fans turning as Kentucky Power customers try to beat the heat.
"As temperatures climb, air conditioners and fans have to work harder and use more energy to keep homes cool," said Cindy Wiseman, Kentucky Power's managing director external affairs and customer services. "During extreme weather, customers may see spikes in their next bill. However, there are lots of ways customers can control their electric bills, even in extreme heat."
Thousands of customers are faced with temperatures hovering around or above 90 degrees. Temperatures are expected to remain high the next few days as the heat wave moves east across the United States.
There are many simple energy efficiency measures customers can put in place to save money without jeopardizing comfort, including:
Repair and weatherstrip air leaks in the home; up to 25 percent of energy used to cool homes escapes via leaks
Maintain consistent temperatures and monitor your thermostat settings
Install ceiling fans to circulate cool air throughout the house
Close drapes and shades on south-facing windows to block sun and heat during the day
Move furnishings away from floor or return air vents
Avoid using heat-producing appliances such as ovens or dryers during the hottest parts of the day
Other energy savings ideas are available at https://kentuckypower.com/save/residential/learn/Cooling.aspx.
Kentucky Power, with headquarters in Ashland, provides service to about 168,000 customers in 20 eastern Kentucky counties. It is an operating company in the AEP system.