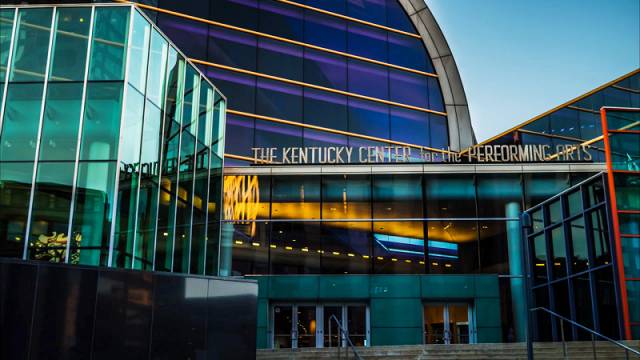 FRANKFORT, Ky. (June 19, 2018) — Today Finance and Administration Cabinet Secretary William M. Landrum III gave an update to media and the community about the current state of the Kentucky Center for the Performing Arts (KCA) after the fire on June 13.
KCA President Kim Baker also provided information to patrons on future productions.
"Today I am here to clarify the Finance Cabinet owns the building and is responsible for all remediation, restoration efforts, and the schedule for completion," said Sec. Landrum. "The Finance Cabinet is working in coordination with the city, the KCA, Tourism, Arts and Heritage Cabinet, and others as we work through this process as quickly and efficiently as possible."
Finance staff, contractors, insurance adjusters, and others have been on site since the fire occurred to make initial assessments. While the cabinet does not have all the details and estimates, this will be a major restoration project.
Affected areas in the center are:
the entire roof of the structure
lobbies
the Bomhard Theater
the Whitney Hall (heavy smoke only)
dressing rooms
mechanical rooms
offices in the basement
restrooms
controls rooms
HVAC systems including ALL ductwork
"I want to stress that we are still in the discovery stage and there are still many unknowns as to the true extent of the damage of this fire," said Sec. Landrum.
Staff and contractors are working on mitigation and removing damaged drywall so that more in-depth inspections can be done. The Finance Cabinet's goal is to put together a tentative timeline for the future by June 29.
"It is amazing the work that hundreds of workers have already done on mitigation and initial assessments, all in difficult working conditions," said Sec. Landrum. "My understanding is that yesterday alone, the temperature inside the building reached 126 degrees."
While a difficult process, Landrum says the commonwealth is committed to getting the job done as quickly as possible. "This is a crown jewel of Louisville and a major asset to the people of Kentucky. We want it restored, ensuring it is safe for everyone to enjoy productions for many years to come."
The Finance and Administration Cabinet will provide regular updates and communications to the media and community as the process continues.