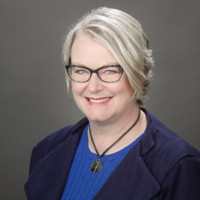 LEXINGTON, Ky. (July 9, 2018) — Liza Holland has recently become one of Vistage Worldwide's newest chairs in the Bluegrass area, where she will lead a local group of CEOs and business owners.
Leaders who join Holland's peer advisory board will meet once per month to tackle their toughest challenges and biggest opportunities. Members build on their monthly meetings with an extensive platform that includes expert speakers, original research and thought leadership, networking events and a global online community.
To launch this group, Holland is seeking CEOs and business owners from non-competing industries who are looking to refine their instincts, improve their judgment and expand their perspectives in a confidential and agenda-free setting. Members will join a community of more than 22,000 high-integrity business leaders across 20 countries, committed to making great decisions that benefit their companies, families and communities.
Holland is excited to work with Lexington CEOs to grow their businesses.
"I look forward to bringing great minds to the table to solve problems and address issues in a confidential peer environment. CEOs don't need to feel lonely at the top anymore." said Holland.
Holland's career spans over 25 years, having held senior executive roles in a diverse array of industries, including association management, communications, consulting, event planning, marketing, and training. She has handled strategic planning, managing high-performing teams, and executing innovative, sustainable initiatives as well as communications and training. Holland is dedicated to finding solutions and improving systems.
To join Liza Holland's group and the Vistage community, contact her at [email protected] for membership consideration.