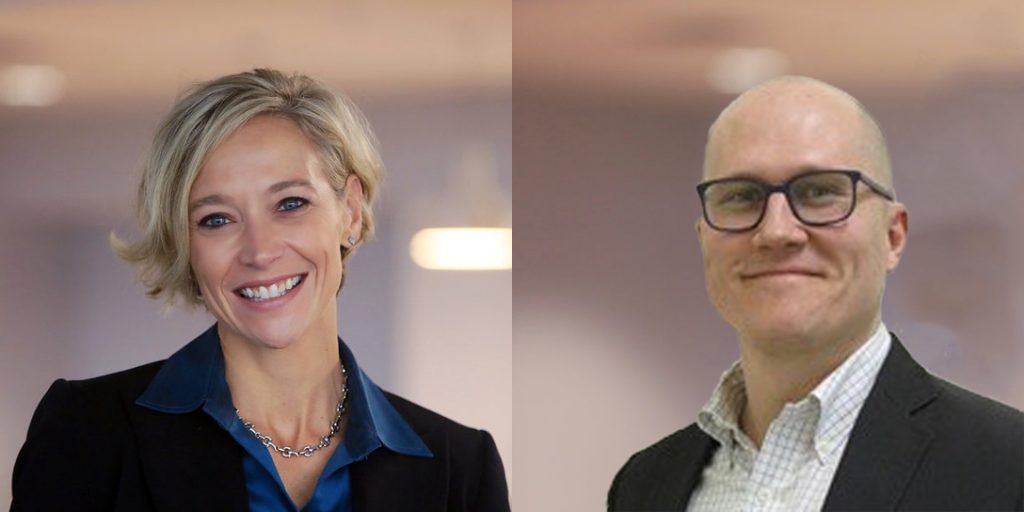 COVINGTON, Ky. (July 19, 2018) – CTI Clinical Trial and Consulting Services (CTI), a multi-national, privately held, full-service contract research organization, have announced the promotion of Jamie Meisenhelder to Senior Corporate Counsel and the addition of Peter Ackerman as Corporate Counsel.
"We are thrilled to announce Jamie's promotion and to welcome Peter to the Legal team," said Paul Ritter, Chief Legal Officer. "Both of them will be an integral part of the team as CTI continues to grow domestically and internationally, and we look forward to seeing their future successes."
Meisenhelder joined CTI in 2015 as Corporate Counsel. In her time at CTI, she has become the in-house expert on immigration law, while simultaneously managing a heavy workload working with site and sponsor contracts. In her new role, Meisenhelder will continue to work with sites and sponsors while also advising in other areas of practice like employee relations and general business. She will continue to serve as a member of numerous internal committees and play an important role in CTI's acquisitions and integrations.
Prior to joining CTI, Meisenhelder spent 11 years in a practice focused primarily on workers compensation law. She earned her Bachelor of Science in Political Science from Miami University and her Juris Doctor from the Salmon P. Chase College of Law at Northern Kentucky University.
Ackerman comes to CTI with a background in handling contracts for global clinical research studies. He also brings with him experience in regulatory compliance and providing legal advice to clinical study and management teams on a wide variety of issues. In his new role with CTI, Ackerman will utilize his expertise in clinical contracting to manage the contracting work for CTI's Clinical Research Center, as well as to support other global initiatives within the legal department.
Ackerman earned a Bachelor of Science in Biology, with a Molecular & Genetic Concentration at the University of Cincinnati, and a Master of Science in Health Care Informatics and Juris Doctor with a Health Care Law Concentration from Northern Kentucky University.
For more information visit ctifacts.com.