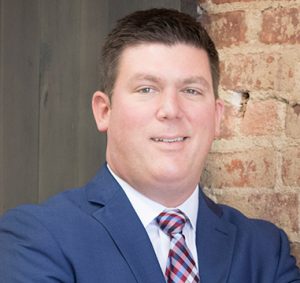 LOUISVILLE, Ky. (July 24, 2018) – Louisville City Football Club has named Brad Estes as its new president.
"Brad is someone who we have believed in and have backed since his joining us last year," said Mike Mountjoy, co-chairman of Louisville City FC. "His commitment to this club and desire to see us continue our growth means this is a move that makes sense for us."
The Kentucky native will take up his new role effective immediately and will continue to lead the LouCity front office alongside Patrick Stewart, who will also take up a new role as chief revenue officer.
"What we have built to this point is only the beginning. I'm thankful for a partner like Patrick, who has demonstrated the same commitment to seeing our club reach the top," said Estes. "Louisville City FC is on the rise and I'm grateful to be given the opportunity to lead this club forward into that new stadium and beyond. Both as a soccer fan and as an executive, I couldn't be more thrilled to be helping head this project."
Estes, 40, is a graduate of St. Xavier High School in Louisville and was previously Louisville City's executive vice president after moving from Neace Ventures. His over 10 years in the Louisville area has seen him take charge of a number of executive positions, including vice president of Finance, chief financial officer, and president.
In addition, both Estes and Stewart were instrumental in helping advance the team's Butchertown stadium development site, an effort led by the club's ownership group.
Estes holds a bachelor's degree from Marshall University and master's degree from the University of Louisville.