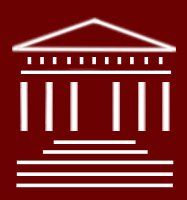 LEXINGTON, Ky.— Transylvania University moved up 11 places this year in the U.S. News Best Colleges rankings released today.
The university rated 76th among the nation's top liberal arts colleges. Transylvania also placed 60th in the list of Best Value Colleges, which is based on factors such as price, quality of the program, average discount and number of students receiving need-based scholarships.
"If you look at the criteria that U.S. News & World Report uses to rank colleges, Transylvania performs very well across the board," said Rhyan Conyers, the university's vice president of institutional effectiveness. "We are recognized as an affordable institution with an excellent reputation."
When ranking Transylvania, U.S. News considered the university's small class sizes—78 percent have fewer than 20 students—and the fact that 95 percent of faculty have the highest degrees in their fields. 
Other factors include Transylvania's high 75-percent graduation rate, student selectivity and retention, the amount spent on instruction and other student services, and alumni giving rate. 
Transylvania, in the heart of downtown Lexington, is one of only nine schools in the U.S. News top-100 liberal arts colleges in a city with a population of more than 300,000. 
The U.S. News ranking comes on the heels of Transylvania's inclusion in Princeton Review's "The Best 384 Colleges: 2019 Edition," which recognized the school in specific categories such as Colleges That Pay You Back—showcasing affordability and career outcomes for graduates—and in College City Gets High Marks, for the many opportunities Lexington provides. 
In addition to considering college rankings, students and parents look at other factors such as residence life and career preparation programs. Transylvania recently opened three new residence halls, and a new, $29.6 million campus center is in the works. Additionally, students benefit from the university's 100 Doors to Success mentoring program and extensive internship opportunities.