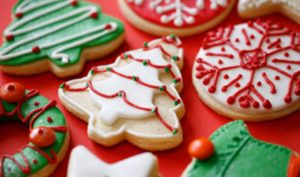 AUSTIN, Tx. — One of the best things about the holidays are all of the tasty treats available this time of year, from eggnog to gingerbread cookies. But off all the yummy desserts out there, which seasonal treats do Americans love the most? And where can they get these items for less this holiday season?
Deal experts at Offers.com surveyed 1,000+ consumers across the nation to see what treat each state holds closest to their heart during the Christmas season. The national winner was pumpkin pie, with one-third of Americans naming it their No. 1 choice. Eggnog came in second with 18 percent and peppermint bark rounded out the top three with 16 percent of the vote. When it comes to Kentucky, consumers' favorite treat is… pumpkin pie!
For more information regarding the study visit here.