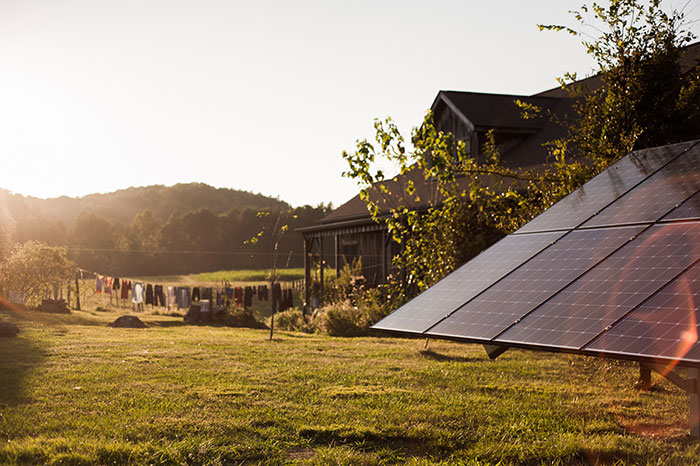 SOMERSET, Ky. — Cedar Creek Vineyards, which installed solar panels a little more than two years ago, is now selling wine powered by solar. It is believed to be the first winery in Kentucky to be solar-powered.
"We are committed to reducing our impact on the environment, both in our personal lives and with our business," said Jeff Wiles, a lifelong Pulaski County resident who owns and operates the vineyards. "We utilize solar power to heat water, run pumps and for lighting in the winery and tasting room. Our house is also powered by the solar panels."
Solar Energy Solutions of Lexington installed the solar array, which provides a total of 8,400 watts of power.
"Farms are a great candidate for solar panels," said Steve Ricketts, co-owner of Solar Energy Solutions. "These small businesses can save on their monthly utility bills, which allows them to reinvest in their farm. There is a misconception that solar is out of reach for some, but with its price dropping more than 70 percent in the past 5 years, the initial investment pays for itself in less than one-third of the lifespan of the solar panels."
Other sustainability practices of the Cedar Creek Vineyards include composting, collecting rain water, transitioning to an edible landscape and native grasses, and keeping bees to produce honey and increase pollination.
Cedar Creek is owned and operated by vintner Jeff Wiles, a lifelong resident of Pulaski County. Established in 2002, Cedar Creek opened for business in 2007 with an initial offering of four labels. They now produce 10 unique wines, ranging from dry to sweet, as well as specialty wines such as fruit wines, mead and cider. For more information, visit http://cedarcreekvineyards.net/.