By Abby Laub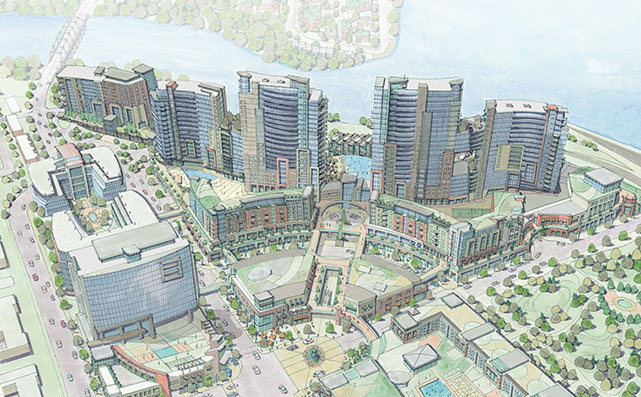 Northern Kentucky and Greater Cincinnati's real estate landscape is most notable for its affordability compared to the rest of the urban U.S. market. In fact, housing prices in the region are 25 percent lower than the national average. But beyond the prices, it's the region's character that truly shines. People want to buy homes there and move their businesses there.

"To me it's simple; the people are so welcoming here," said Tom Banta, managing director, of Corporex Companies LLC and Corporex Realty & Investment LLC. "They have a sense of community, and they have an openness and friendliness. It's a warm and welcoming place to live."
It's also a place people can afford, with the median home price at only $145,400. Median rent for a two-bedroom apartment is $821. The only major cities lower than this are Cleveland and Pittsburgh.
Banta and Corporex Chairman/CEO Bill Butler – a major influencer in the region's business and philanthropic community – understand people want to move their homes and businesses to Northern Kentucky because of the lower prices and friendly attitudes, which is why the 53-year-old company responsible for RiverCenter and Ascent in Covington, among other things, is moving forward with a major new mixed-use project, Ovation, which will sit at the confluence of the Ohio and Licking rivers.
The project was originally planned more than 10 years ago and met many roadblocks, including a major recession. Simply put, Banta said, the project is bigger than anything else Corporex has ever done in the region, and it will have an even bigger impact on the real estate scene for years to come.
"To do things that are cutting edge, pioneering, whatever term you want to use, the risks are greater for those kinds of projects, and frankly if you didn't have a guy like Bill Butler who had a personal commitment to the community and to that, and if you're simply looking at the project from a purely economic standpoint, you probably wouldn't take the additional risk," Banta said. "But because his heart's in the community and he knows the project and it's so important to Newport and Northern Kentucky, he's willing to do those things that other people wouldn't necessarily do."
Like Ascent and RiverCenter, both visual landmarks, the previously existing real estate landscape was not necessarily inviting to such big projects. Some had doubted that the proposed Ascent could obtain high-dollar residents for the prestigious living experience on the south side of the Ohio River. But it was a smashing hit.
"We learned a lesson that people would pay for signature architecture. So sometimes the rewards justify it, but other times you just have to write it off as the risk is justified as a community commitment," Banta said.
With Ovation, he added, "we've found that the community – smaller communities like Northern Kentucky – they rally around it and gain inspiration sometimes around the structures. Structures have the ability to do that, some of those examples being the projects we did in Covington."
These types of structures, and Ovation to come, have allowed Northern Kentucky to shed its image as "little brother" to Cincinnati and the rest of the world, he said.
Compelling architecture and real estate development also have the ability to attract talented workers and entrepreneurs to the region. Northern Kentucky offers urban living but also benefits from having rural and scenic areas just several minutes away from the urban core. Northern Kentucky realtors can sell a big city environment, eclectic urban core shops, comfortable suburban neighborhoods and scenic rural vistas practically in one breath.
The "naturally gifted" region and these efforts from the public private sector are paying off in the real estate world. In July 2018, the Northern Kentucky Association of Realtors (NKAR) and the Northern Kentucky Multiple Listing Service (NKMLS) reported June 2018 broke the record books by recording the highest average price ($201,874) and the highest median price ($175,000), tracked by NKMLS since 2000. These average and median price increases during the first six months of 2018 are evidence that lower than normal inventory, fast-moving buyers and multiple offers are boosting home sale prices. "Starter home" range ($100,001-$200,000 in price) had the most activity, the report showed.
And in August, NKAR and NKMLS reported that NKY homes sold at a brisk pace in July, up by nearly 6 percent over July 2017. Average days on market dropped to the lowest number (34) since tracking began in 2005.
Northern Kentucky need not fear prices outpacing the middle class, Banta said.
"We tend to be a little more self-controlling here," he said. "We have an advantage here in Northern Kentucky and Cincinnati; we never have the big booms followed by the big busts. It tends to be a much more stable, slow, steady growth kind of community with a diverse economy."
He noted, too, that people are focused on building on the "charm that exists here" with its historic row housing and unique communities.
"I will say when you look at something like Ovation, having people like Bill who are willing to be patient and do quality as opposed to just taking the quick route has paid off," Banta said. Corporex "could have slapped a four-story apartment building right on the river and it would have been successful. But was it the best thing to do for the community? No."
This community-focused risk taking mentality has paid off for Corporex and others. A major example came in 2017 when CTI Clinical Trial and Consulting Services opened its $36.4 million headquarters in RiverCenter. CTI moved from across the river from nearby Blue Ash, Ohio. Also, Bexion Pharmaceuticals (developer of cancer treatments) is just up the street in Covington.
For residents trying to invest in real estate or improve existing structures in the urban core, the Catalytic Development Funding Corp. of Northern Kentucky is a private sector, not for profit organization providing financing assistance and related services for developers of quality residential and commercial real estate projects in Northern Kentucky's urban cities of Ludlow, Covington, Newport, Bellevue and Dayton (target area cities). Redeveloping these urban areas is key for the continued growth of the region.
Significantly, 23 prime acres of real estate in downtown Covington look to be coming up for grabs in the near future. The sprawling Internal Revenue Service building property – a stone's throw from RiverCenter and the convention center – announced in 2016 that it will close.
More developments are coming online, nearly completed, or in the works, including new apartments in Covington's popular MainStrasse Village, Madison Flats and Duveneck Square in Covington, Gateway at Manhattan Harbour in Dayton and more.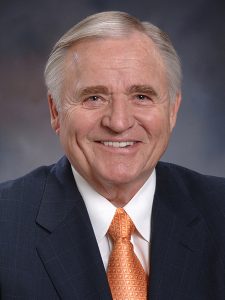 Corporex Family Companies
100 E. RiverCenter Boulevard
Suite 1100
Covington, KY 41011
Corporex is a real estate focused investment company. Our core mission is to create value through our real estate investments. We have a 53-year legacy of designing, developing, constructing and managing real estate assets of the highest quality. Our track record demonstrates a diverse mix of investment in and development of over 100 build-to-suit office and industrial projects, over 41 full service and select service hotels, business parks, luxury residential and family sports clubs.