LEXINGTON, Ky. — The 2019 Don & Mira Ball Education Builds Hope Luncheon will be held at noon May 16 at the Carrick House in downtown Lexington.
Now in its eighth year, this event is the premier fundraiser for One Parent Scholar House, a program that empowers single parents to earn their college degree by providing affordable housing for their families, on-site care and development for their children, counseling and support from a community of staff and neighbors.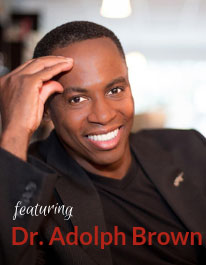 The guest speaker will be Dr. Adolph Brown, who was raised by a single mother in poverty in the inner city housing projects infested with gangs, drugs and violence. He was the first in his family to participate in Head Start, graduate from high school and attend college. Brown is now an author, researcher, educator, businessman and keynote speaker whose presentation is unique, powerful and relevant to empowering others through education.
Tickets are $60 and can be purchased by visiting oneparentscholarhouse.org.
The event also receives support from the Cathy Jacobs & Don Jacobs Sr. Charitable Foundation.
The One Parent Scholar House provides single-parent families with affordable housing, higher education opportunities and child development. While living at one of the 80 apartments, families receive affordable housing, child care and counseling all on site. The program is designed to help participants achieve personal growth and self-sufficiency through health maintenance, parenting skills, financial management, problem-solving, work skills and job search techniques. There are currently 77 families with 111 children being served.
Parents complete their college education or vocational training course work as full-time students, while children attend the Child Development Center or, if they are older, a local school. Parents have gone on to receive degrees such as biology, education and go on to pursue master's degrees.
In addition, 100% of the children in the program enter kindergarten ready to learn compared to 50% for the state.