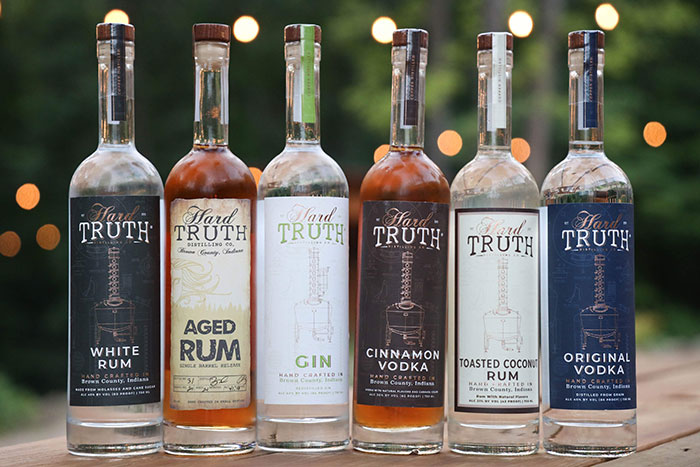 NASHVILLE, Ind. — Hard Truth Distilling Co. in August will expand its spirit distribution footprint for the first time outside of Indiana to the state of Kentucky.
Working with Republic National Distributing, Hard Truth craft spirits — including their Cinnamon Vodka and recently released Toasted Coconut Rum — will be available on shelf in August.
"Hard Truth Distilling Co.'s launch into the Kentucky market is an exciting milestone for us," says Hard Truth Hills founder Jeff McCabe. "We already have a significant following in Kentucky, thanks to all of the Kentuckians who visit us in Brown County Indiana at Hard Truth Hills and we look forward to expanding our market presence."
Hard Truth Distilling will make its Kentucky debut as the exclusive alcohol sponsor of After Hours at the Speed, an event at The Speed Museum in Louisville, Ky. on Aug. 16. Guests will taste signature cocktails featuring Hard Truth spirits.
The Kentucky launch of Hard Truth Distilling spirits precedes the launch of Hard Truth Rye Whiskey, which will be available in fall 2020.