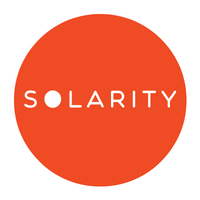 LEXINGTON, Ky. — Solarity Group's Lean Management Certification Course is set to kick off in September. This is a one-of-a-kind top-shelf Kentucky experience for those seeking career growth in quality management.
Every organization has bottlenecks: those places where productivity slows.
Join the Solarity team for two days of high-engagement training on Lean Management applied to behind-the-scenes experiences at not one but two authentic Kentucky horse farms and Bourbon distilleries as well as the iconic tourism destination The Kentucky Castle.
"This is the world's only multi-day bourbon and thoroughbred training event," said Tim Knittel, workshop leader and Kentucky Bourbon expert. "You can go anywhere for a Lean Management class, but you can't match this!"
Students from NYU's Langone Medical center said the class:
"exceeded my expectations…being able to deep dive into the equine and distilling industries was very valuable, very engaging, and extremely rewarding"
"helped me focus not just on the big picture, but how incremental change can help move us toward a better big picture."
The training will be held Sept. 23-25, 2019 with events occurring at the intimate Saxony Farm, Kentucky Castle, Barrel House Distillery, historic James Pepper 1776 Distillery and Lane's End Farm. Tickets for the event are on sale now for an early bird rate of $1,795, which includes all transportation and meals during the event as well as top-shelf Bourbon tastings. Tickets can be purchased at http://solarity.com/lean.
Lean Management is an approach to running an organization that encourages continuous improvement through small changes implemented systematically to increase quality and efficiency. Participants will receive hands-on experience in this globally-recognized methodology in the field of quality management, and have the opportunity to apply it immediately when returning to their organizations.
One student shared, "if you're thinking of coming to the Solarity experience, it was a great way to learn more about Lean concepts and reengage myself in that practice while having a chance to play a little bit while being immersed in a very unique culture all day."
Additional third-day excursions crafted by Rachel's Bluegrass Experiences are available providing guests with unparalleled access to unique Kentucky destinations to satisfy individual interests.
Trainers and guides are the industry's elite including:
Bud Ratliff, founder of Solarity Group: After working with Toyota Motor Manufacturing, Ratliff established Solarity in 2003 and has over twenty years of experience in the industry delivering high-quality training consulting locally, nationally, and internationally in diverse organization ranging from manufacturing, healthcare, technology, pharma, military, government, and higher education.
Glenn Thomas, PMP, CSM for Solarity: An Executive Project Manager and Trainer, Thomas brings more than 30 years of demonstrated success in project and program management, strategic planning, systems analysis, process improvement, application development, and training; including nine years of specialized experience with domestic and international military research activities.
Rachel Crabtree, of Rachel's Bluegrass Experiences: A large-scale event planner for the past 5 years, Crabtree has grown to love bourbon, horses and football and seeks to share that love with Kentucky's visitors.
Tim Knittel, of Distilled Living: Formerly the Culinary Center Manager and later VIP hospitality manager for the Woodford Reserve Distillery, Knittel is a bourbon industry insider with over a decade of experience and teaches Bourbon Studies as adjunct professor at Midway University.
For more information visit http://solarity.com/lean.