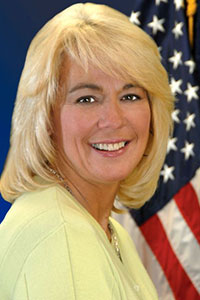 Kentuckians for Better Transportation issued a statement Tuesday saying Executive Director Leslie Combs' last day with the organization was Saturday, Aug. 31. Combs was hired by KBT in April 2019.
Here is the statement released to the media:
"It is with great regret that I want to make all Kentuckians for Better Transportation members aware that Leslie Combs' last day with us was August 31st. In only 4 months as our Executive Director, she had already begun to make a positive impact on our members, committees and in advancing the transportation issues that we all embrace. We wish her well and are thankful for the time that she served as our Executive Director. The Executive Committee is meeting to discuss next steps and will have an update for the Board on September 13th.
"Because of the strength of our members and our unified desire to improve transportation for all Kentuckians, KBT will continue to thrive. The need to reach out to our elected officials has never been greater. In preparation for the 2020 state legislative session, each of us must personally contact our state, county and city representatives. Beside the general call for additional transportation funding, be specific in discussing the local and regional project needs and in the policy changes that can continue to advance the growth that we are seeing in Kentucky. Now is the time…"
Check back here for updates on this story.