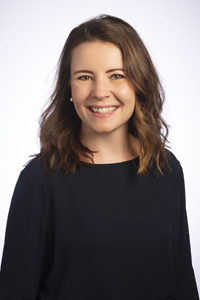 JEFFERSONVILLE, Ind. — Clark Memorial Health has announced that in September Sabrina Taylor, DO, family medicine practitioner is joining Clark Primary Care (formerly Havens Medical Group) in Clarksville.
Dr. Taylor comes to Clark Primary Care from Iowa and most recently practiced family medicine at Mercy Family Medicine and Urgent Care in Pleasant Hill, Iowa. She received her Doctor of Osteopathy in 2014 at Des Moines University and graduated at the top 10% of her class. Dr. Taylor is certified by the American Board of Family Medicine.
In addition to practicing family medicine, Dr. Taylor has taught students since 2007. Most recently, she was a resident and Medical Student Preceptor at Mercy East in Pleasant Hill, Iowa. Prior teaching engagements included osteopathic medicine instruction at Des Moines University and as a Chemistry Lab Teaching Assistant at Evangel University in Missouri.
"I look forward to providing patient care and learning more about southern Indiana and its community," said Dr. Taylor.
"I am very excited to welcome Dr. Taylor to the Clark Primary Care group," said Tiffany Sierota, Clark Medical Group CEO. "Dr. Taylor's experience in family medicine and urgent care will make her an outstanding addition to the group of providers in the Clarksville office."
Dr. Taylor will provide a range of services for patients including general health check-ups, preventive care, management of chronic illnesses, immunizations, nutrition education and social health.
Dr. Taylor is accepting new patients for September appointments. To schedule an appointment, call 812.283.4441.