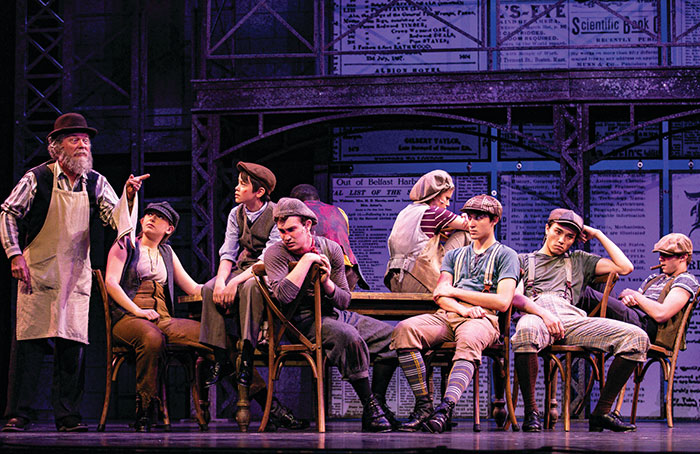 When one thinks of Kentucky, visions of … theater are not top of mind. However, one production company is working hard to change that. Founded in 2014, Lexington Theatre Co. (The Lex) has been producing shows on a Broadway level with a combination of seasoned and star-studded talent along with college-aged hopefuls, aspiring youth and amateurs of all ages.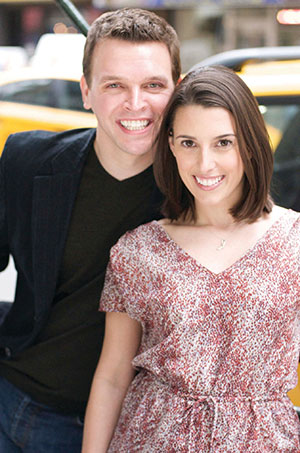 The Lex is the vision of Jeromy Smith, producing director, and wife Lyndy Franklin Smith, artistic director and Bourbon County native. The two met attending Oklahoma City University, where Jeromy studied art management while Lyndy focused on performance. During their time in school the two gained valuable experience working for theaters such as the Oklahoma Lyric in Oklahoma City; Casa Manana in Fort Worth, Texas; and Music Theatre Wichita (MTWichita).
Following school, the Smiths each performed in touring productions before relocating to New York City, where Lyndy landed roles in "A Chorus Line," the "Radio City Christmas Spectacular," Disney's "The Little Mermaid" and "White Christmas," among others. Meanwhile, Jeromy struggled to find regular performing gigs upon returning from tour, leading him to apply for and land an internship at the revered Jujamcyn Theater. In a few months it grew into a full-time position that led to him to opt for a nonperformance career focusing on production and behind the scenes work.
Upon moving back to Kentucky in 2010, the Smiths quickly noticed a lack of summer events at the Lexington Opera House, which laid mostly dormant from June through September. This, along with an itch to bring a taste of Broadway to the Bluegrass, led the couple to launch The Lex in 2014.
The Lex "allows us to connect our two worlds," said Jeromy Smith. "After working on Broadway for eight years, we decided to move back to where Lyndy is from to start a family. Now we're able to bring the world of Broadway that we love so much to another place we love in Lexington, which has been an unbelievable experience."
Setting The Lex apart from most other theater companies is its merging of Broadway talent with aspiring college actors and local talent. The Smiths got the idea from their experience with the format at MTWichita, as members of its resident collegiate ensemble.
---
IT'S FREE | Sign up for The Lane Report email business newsletter. Receive breaking Kentucky business news and updates daily. Click here to sign up
---
The shuffling casts typically include a handful of Broadway stars mixed in with a large pool of auditioned talent chosen in annual five-week auditioning tours that stop in New York City, Cincinnati, Oklahoma City and Lexington. The Smiths typically observe over 1,500 prospective actors and actresses.
"We're not quite a local company and not quite a national company, but more like a bridge between the two," Lyndy Franklin Smith said.
The Lex has already seen some of its local talent rise through the ranks to the highest level of theater. Patrick Garr, who performed in The Lex's 2016 production of "Mary Poppins," is now part of the touring Broadway cast for "Hamilton."
Colton Ryan, a graduate of the School for the Creative and Performing Arts (SCAPA) at Lafayette High School in Lexington, performed as one of tomorrow's hopefuls at The Lex's 2016 "Concert with the Stars" – a January event that serves as the announcement for the upcoming The Lex season. Ryan returned again this summer to perform as Tony, the male lead, in The Lex's production of "West Side Story."
The Lex receives funding through a combination of ticket sales, sponsors such as CHI St. Joseph Health, Central Bank and WKYT; and individual donors like UK alumni and successful businessman Bruce Lunsford, who recently made a $500,000 gift over 10 years to the organization. As funding grows, The Lex hopes to add more productions to its summer slate, along with exploring off-season events.
For more information visit LexingtonTheatreCompany.org.