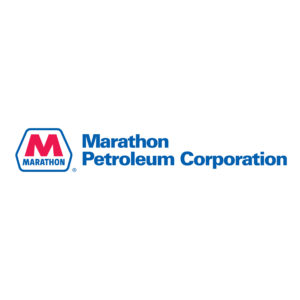 CATLETTSBURG, Ky. — Gov. Matt Bevin today joined Labor Cabinet Secretary David Dickerson to recognize Marathon Petroleum Corporation's Catlettsburg Refinery for being named the Kentucky Labor Cabinet's 14th active Star Voluntary Protection Partnership site.
"Marathon's Catlettsburg Refinery has worked diligently with our Labor Cabinet to earn this noteworthy designation," said Gov. Bevin. "We are pleased to recognize the company for their strong commitment to worker health and safety. Marathon is an exemplary corporate citizen and we applaud them for their leadership in this area."
The Voluntary Protection Partnership, a statewide initiative, promotes and recognizes exemplary safety and health performance in the workplace. Participants must meet rigorous qualifying criteria and undergo an extensive onsite evaluation in order to be certified as a program participant. Marathon Petroleum Corporation's Catlettsburg Refinery has worked with the Kentucky Labor Cabinet since 2008 to reach this milestone.
"The successful result Marathon has achieved is a good example of the cooperation that should exist between business and government," Secretary Dickerson said. "This is what can result when companies and government come together to create safer workplaces for employees and stronger companies in the Commonwealth."
By being named a Voluntary Protection Program New Star Site, Marathon Petroleum Corporation's Catlettsburg Refinery has demonstrated achievement in the prevention and control of occupational safety and health hazards. The Refinery has shown continuous improvement of their safety and health management system through development and implementation of industry best practices.
"We began our VPP efforts over a decade ago, and I am so proud of our workforce for their dedication and determination to reach this milestone," said Jay Richert, Refining General Manager. "The Catlettsburg refinery employees accomplished this goal by setting high standards and adopting a mindset that every accident is preventable. While the VPP certification recognizes our site as one of the safest in Kentucky, it also reinforces our commitment to continuously improve and to help other organizations in the Commonwealth be safer as well."
More information on the VPP can be found at OSHA.gov/dcsp/vpp.