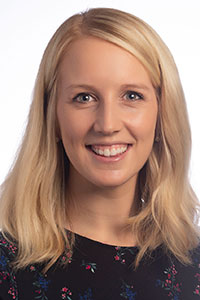 JEFFERSONVILLE, Ind. — Clark Memorial Health announced that beginning in October Allison Beavers, nurse practitioner family medicine provider, is joining Clark Primary Care (formerly Havens Medical Group) in Clarksville, Ind.
Beavers received her masters of science in nursing at Spalding University in 2017 and most recently worked at The Little Clinic in New Albany, Ind. as a nurse practitioner and at Norton Healthcare in downtown Louisville as a registered nurse on the Neuro-Spine Medical Surgical Unit.
"I look forward to educating, counseling and treating patients at Clark Primary Care," said Allison Beavers.
"Allison's experience in a customer-focused health care clinic setting along with her experience at Norton Healthcare is a bonus for the Clarksville Clark Primary Care office," said Tiffany Sierota, Clark Medical Group CEO.
Beavers will provide a range of services for patients including general health check-ups, preventive care, management of chronic illnesses, immunizations, nutrition education and social health.
Beavers is accepting new patients for October appointments. To schedule an appointment, call (812) 283-4441.