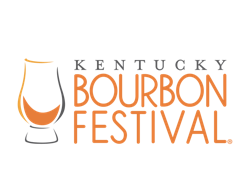 BARDSTOWN, Ky. — Kentucky Bourbon Festival leadership announced today the 2020 Kentucky Bourbon Festival will take place on Sept. 16 through Sept. 20, 2020. The festival, which draws novice and experienced bourbon lovers to Bardstown, Ky., each year, will celebrate the storied history of distilling America's native spirit during National Bourbon Heritage Month.
The 2019 festival bolstered many new experiences, such as the first hand-made official poster and the first time cocktails were sold on the great lawn – two favorites of festival attendees. And although 2019 festivities ended only two month ago, preparations for the upcoming year are already underway. The Kentucky Bourbon Festival will continue to host signature events in 2020 in addition to new guest experiences.
"Each event for the 2019 festival year outsold the events in 2018" says Kentucky Bourbon Festival Chairman, Josh Hollifield. "What that says is, as a whole, our festival attendees and friends of the industry are as engaged as ever — we're keeping that momentum in 2020 and for the years to come."
Tickets for the Kentucky Bourbon Festival will be made available for purchase during the summer of 2020.  Please continue to visit the Kentucky Bourbon Festival at www.kybourbonfestival.com to stay up to date on the latest festival happenings and developments.