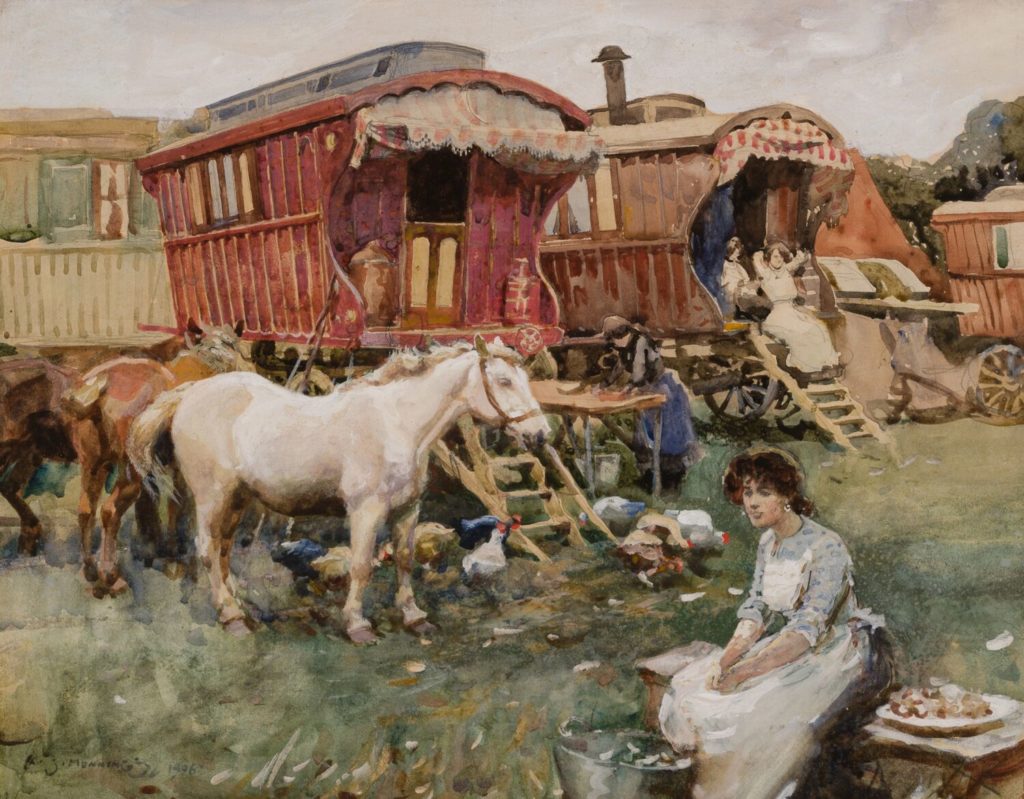 LEXINGTON, Ky. — The sale of Sir Alfred Munnings' A Gypsy Encampment for $97,750, including buyer premium, highlighted the seventh annual Sporting Art Auction, a collaboration between Keeneland and Cross Gate Gallery of Lexington, held Sunday evening at Keeneland.
A Gypsy Encampment is a watercolor signed by the artist and dated 1906 and was offered as part of the collection of the late British bloodstock agent George Blackwell and his wife, Eli.
Greentree Entry – Aiken Trials, a signed oil painting by Vaughn Flannery, sold for the auction's second-highest price of $80,500, including buyer premium.
Gross sales for the Sporting Art Auction totaled $1,707,175.
Among the notable works sold tonight are Keeneland, a signed oil by celebrated artist Henry Faulkner, for $36,800; The Jockeys of Vanity Fair, a complete set of 34 framed Vanity Fair jockey prints for $23,000; Richard Stone Reeves' Northern Dancer, a signed and dated oil portrait of the legendary stallion for $28,750; and LeRoy Neiman's Jockey, Palmer, a signed and dated oil for $69,000. All prices include buyer premium.
In keeping with Keeneland's mission, its portion of the auction proceeds will benefit its non-profit initiatives.
For more information, please visit thesportingartauction.com.