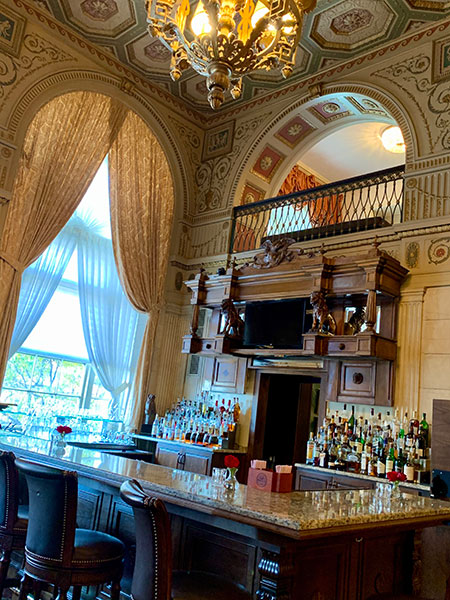 LOUISVILLE, Ky. — Following a four-month long renovation, the historic Brown Hotel is unveiling its new and improved Lobby Bar. The project increased the size of the bar itself, while providing additional bar and lounge area space to create additional seating for up to 30 guests.
A popular spot for the next generation of Louisville merrymakers, this glamorous space balances its history with modern touches and sophisticated tastes. The extension of the existing bar features cherry wood paneling with complementary cabinetry and granite countertops. The total cost for the project reached $220,000 for equipment and construction.
"The lobby is the center of the action for any hotel and at the Brown, it's where our history shines thanks to the beautiful architecture, great food and cocktails," said Brown Hotel General Manager Brad Walker. "We're very pleased to be able to accommodate hotel guests and locals alike at our beautiful, new space."
The Lobby Bar is known for live piano music seven nights a week, along with classic and craft cocktails in the opulent setting. Oversized sofas and chairs make it one of the most comfortable and elegant bars in the city. Chef Dustin Willett serves up delicious comfort food including the Hot Brown of course, burgers and hearty steaks. This historic bar also offers bourbon flights ranging from popular favorites to rare finds.